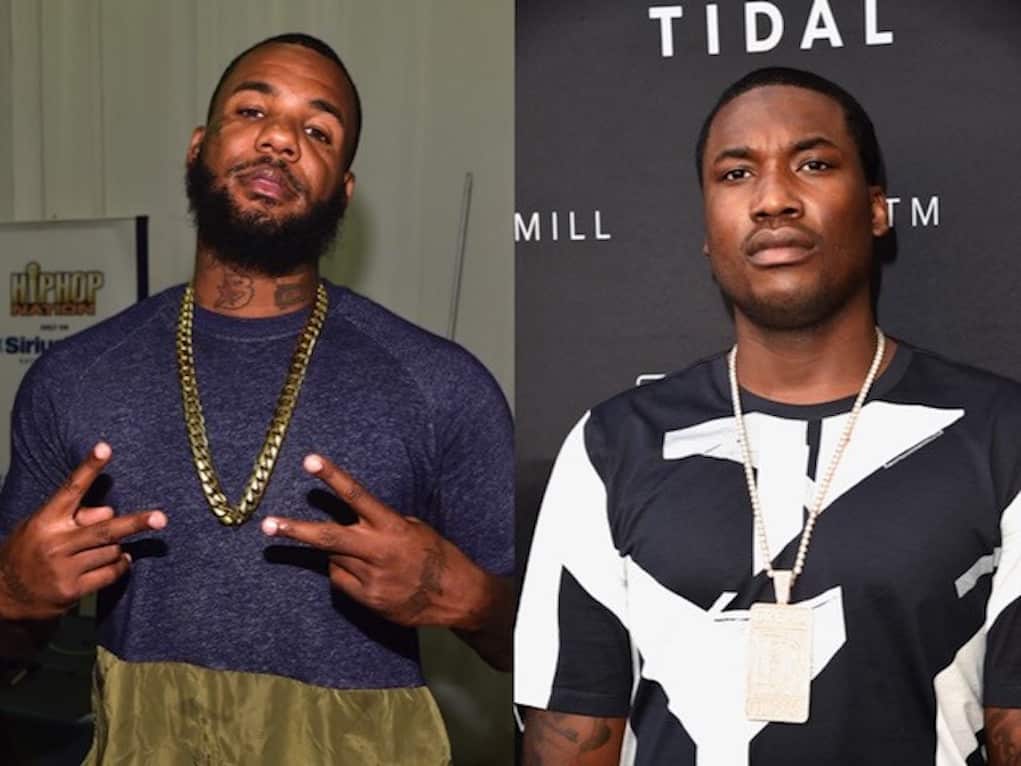 The latest beef in the Hip Hop community is between The Game and Meek Mill. It all started when Game took shots at Meek during his Miami performance. And then, on Friday, Game released a diss track calling Meek a snitch and saying he would have sex with Nicki Minaj.
After the track was released, Meek called Game out for sparking the fake beef just to sell records.
Of course, Game had to clap back with a picture from a photoshoot he did with Nick Minaj. In the caption, Game says this was the last time Nicki "held a real n*gga."
And then he posted some old throwback photos of Meek looking dusty and homely.
But Meek didn't back down. He posted a photo of Game's appearance on the old school dating show "Change of Heart" before he became a rapper.
On the show, couples went on dates with other people, and then they decided if they wanted to stay with their partner or if they had a "change of heart" and wanted to break up. Game's ex chose to break up and he chose to stay together.
He will never live this one down…
What do you think? Is this just some corny entertainment or are Game and Meek really beefin?