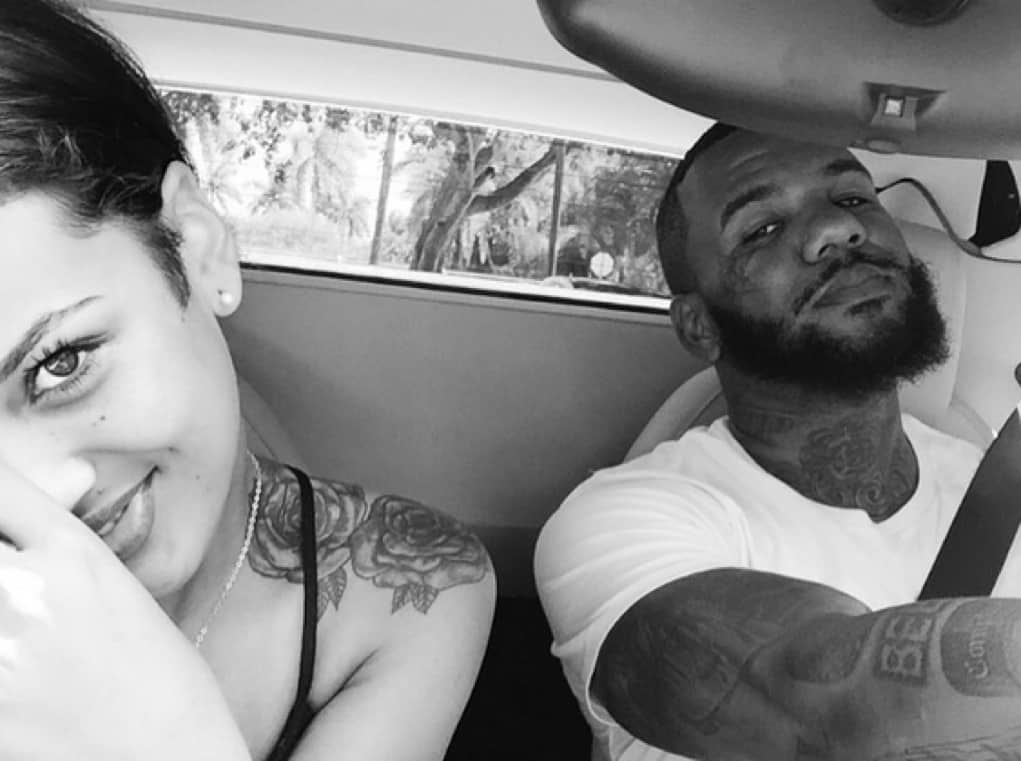 The Game was just put on blast for creeping in a teenager's DM's while still being involved with his girlfriend, 18-year-old India Love Westbrooks. But it looks like The Game has moved on from the teens and is finally dating a woman of age.
Briona Mae just turned 22-years-old which is pretty mature considering the 35-year-old rapper's dating history. She posted this photo of herself with The Game and took shots at India in the caption!
Despite her age, Briona has already been around the block a few times. She has smashed Chris Brown, Rick Ross (wtf!), Snoop Dogg's son Cordell, Lil Romeo, Meek Mill, J'Leon Love, Kid Red, and a bunch of NFL and NBA players. This girl's hit list is longer than the Bible.