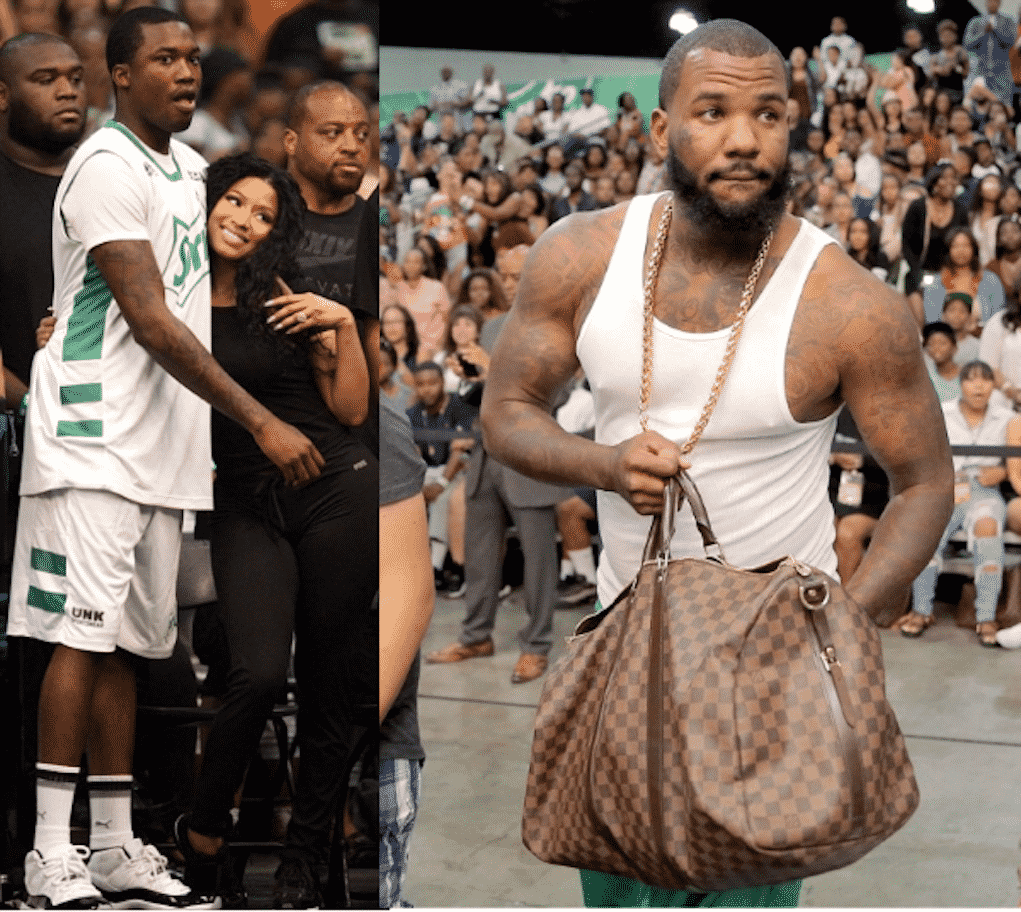 The Game is the latest rapper to have beef with Meek Mill, and we're still not quite sure what Game is b*tchin' about.
The Compton rapper sparked the feud during a performance at a Miami nightclub last night. Game got on the mic and called out Meek, leaving all the concertgoers confused AF.
And now, the Game has released a diss track called "92 bars" which sort of (kind of) explains his issues with Meek.
In the track, Game says Meek "snitched" on him. He then starts describing how he would like to have sex with Nicki Minaj.
UPDATE: According to TMZ, The Game is accusing Meek of snitching during Sean Kingston's robbery investigation at an L.A. nightclub.
Back in June, Kingston got hit with a bottle over the head, then attackers snatched the $300k chain off his neck. Both Game and Meek were at the club during the attack.
Game believes Meek told Kingston's people that Game and his crew were involved in the incident.
The investigation behind the robbery has been closed because Kingston won't cooperate with the police.