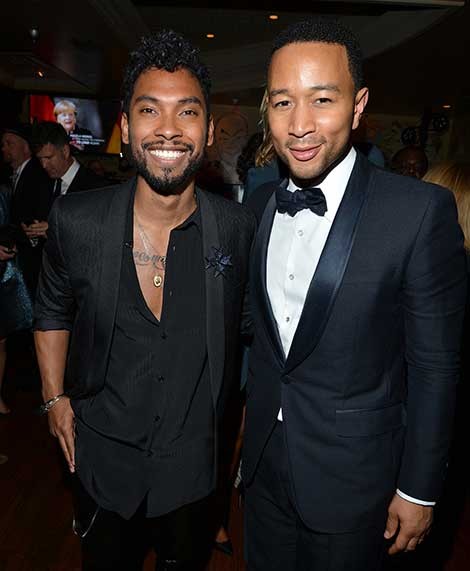 From the sound of it, Miguel just found a sponsor in John Legend!
Just consider recent publicity that places the pair in cahoots together — with mention that the collaboration involves anything but music — over this "currently untitled" so-called project.
It's interesting how this "news" carrying little-to-no detail … about a project with no name, featuring two of the top closeters in R&B … yet neither singer uses the mainstream pub to drop a single … even better, there's NO MUSIC involved … yet Variety runs this so-called "story"???
"According to Variety, John's Get Lifted Film Co. and Furst Films are partnering with IM Global to produce a musical romantic drama starring Miguel."
Variety reports:
"The film will begin production later this year in Philadelphia, and Miguel will star as a former one-hit wonder who falls in love with music once more after being hired to coach an aspiring singer with an upcoming audition for a singing competition show. Sounds cool to us; run us that new album though, Miguel."