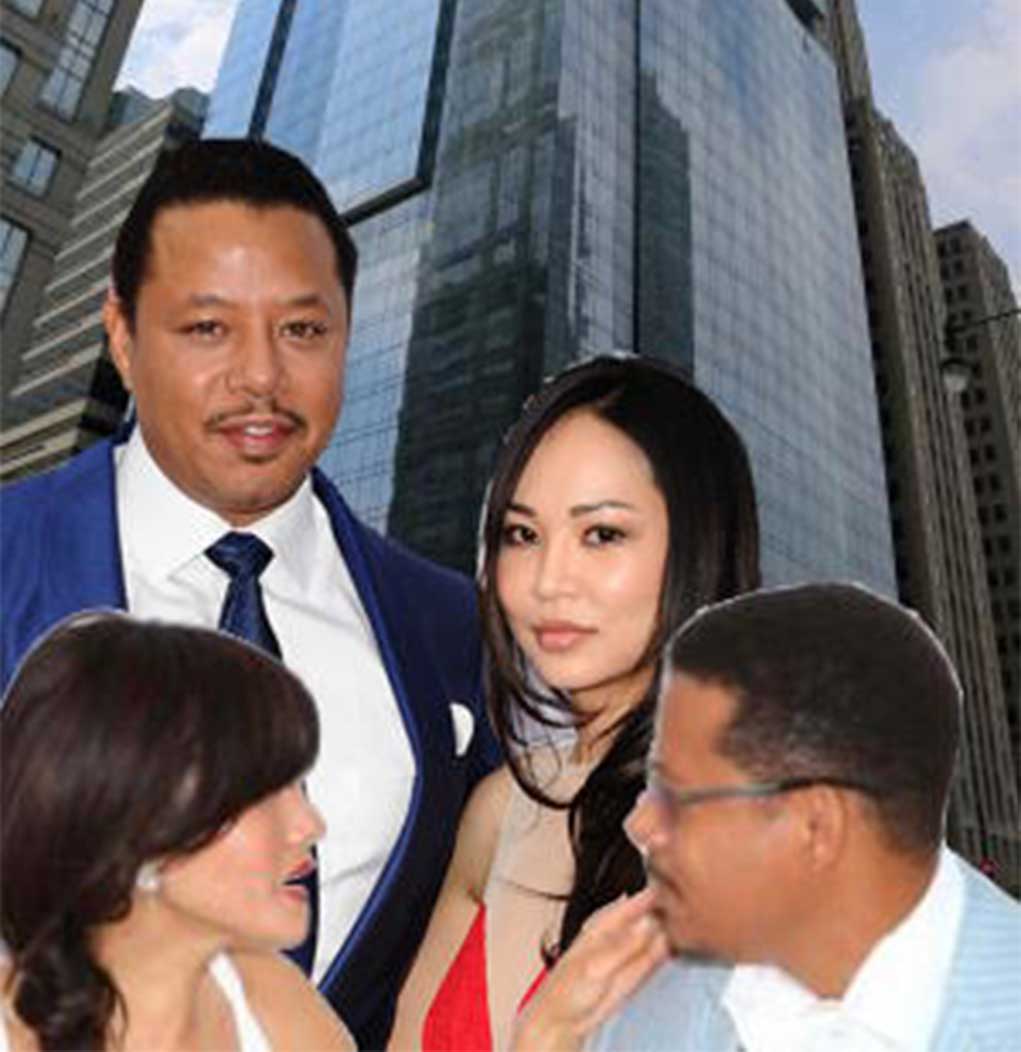 It's a Family Affair?
HSK Exclusive – Not too sure what kind of Empire Terrence Howard is running in his real life, but he seems to have taken a page out of the Sister Wives handbook! Know why? According to inside sources, Terry currently lives with ex-wife Miranda in a downtown Chicago condo … while the actor's ex-girlfriend May Seng Yang stays in a condo in the same Chi-Town building!!!
"Terrence, Miranda and May all live at 111 W. Upper Wacker Dr. They're all swingers." ~HSK Source
Sources say Terrence signed over his earnings to Miranda Howard; and that the pair share a financial agreement that "protects Terrence from paying out on legal suits, and from letting Michelle Ghent get him." We're told May Seng Yang's downtown digs was a deal that Miranda had to give the okay to, for it to happen.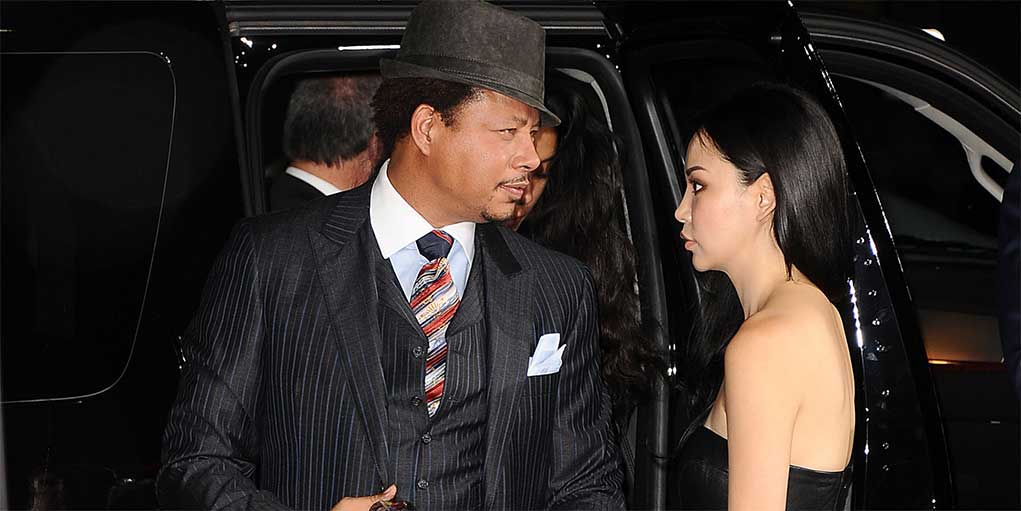 The drop:
"He divorced Miranda, but he still controls her. He's a control freak! Terrence and Miranda live in Penthouse 2 and May, lives five floors down from them and they all f*ck each other."