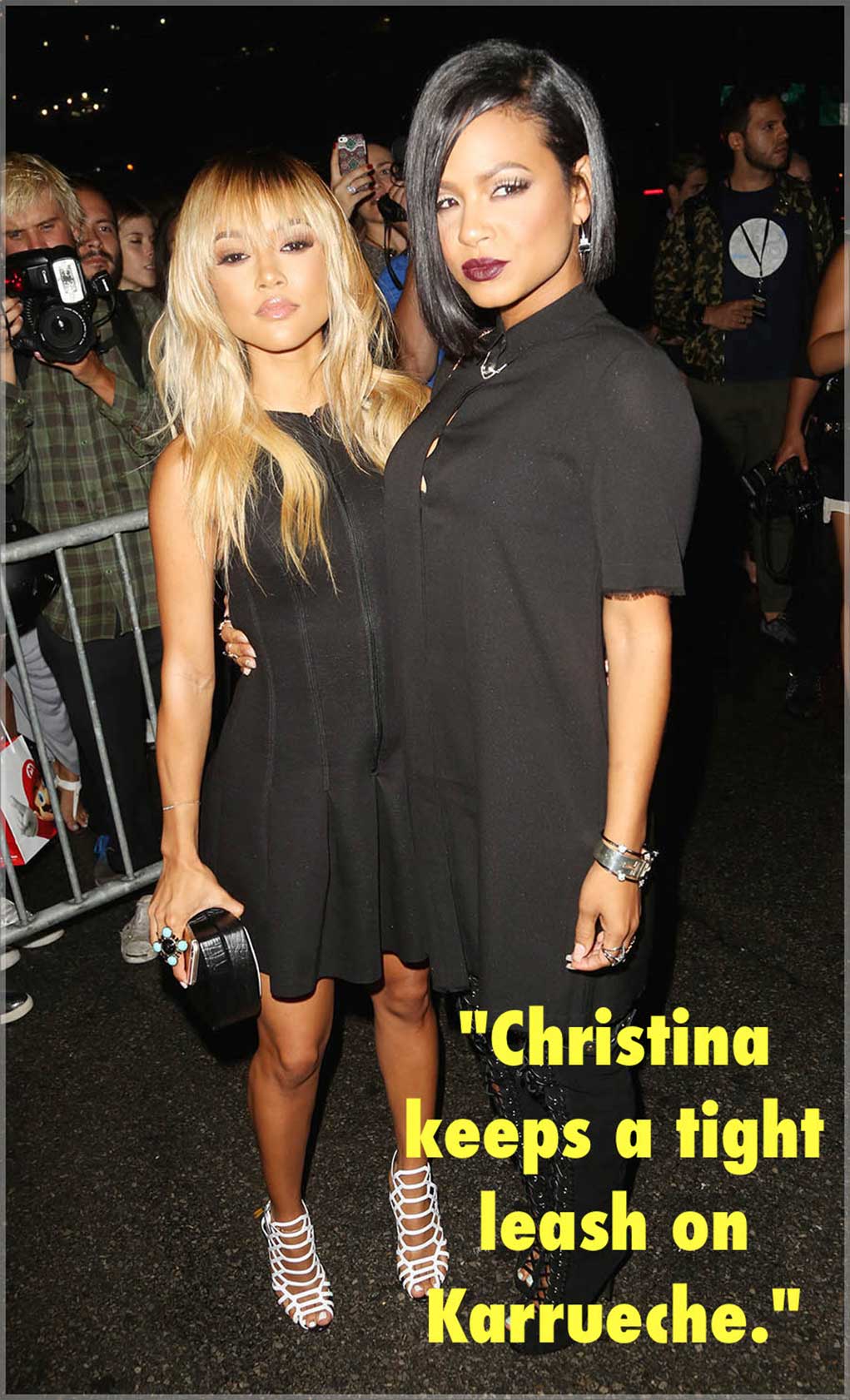 "Karrueche is still on Chris Brown's payroll & that's the reason why she hasn't said anything bad about Chris to the press." ~Hollywood Insider
HSK Exclusive – Karrueche Tran has been revealed as the new boo in Christina Milian's love life, but the two-month long Hollywood hook-up could be prove to be nothing more than a "good look" for the former beard-to-Breezy!
If Karrueche is caught dating any man other than him, Brown will instantly cut off her monthly allowance … Just ask Blac Chyna.
Sources say the only reason why Karrueche hasn't moved on to date any dudes is because she's "staying away from situations" that could threaten the Breezy bands she's said to still be collecting. What's more? With Christina reported to be trickin' off on her, Karrueche is said to be doubling up on her sponsor funds!
"Karrueche Tran is loving her life as a lesbian. She's still getting money from Chris, while Christina tricks off her E Channel reality TV money on her too."
The drop:
"Karrueche and Christina are both still getting paid from the men they bearded for. Most chicks holdin' a spot on a celebrity payroll — even after they supposedly spilt with their celeb — they'll leave the country to get that vacation dick … Amber Rose knows exactly what it is!"