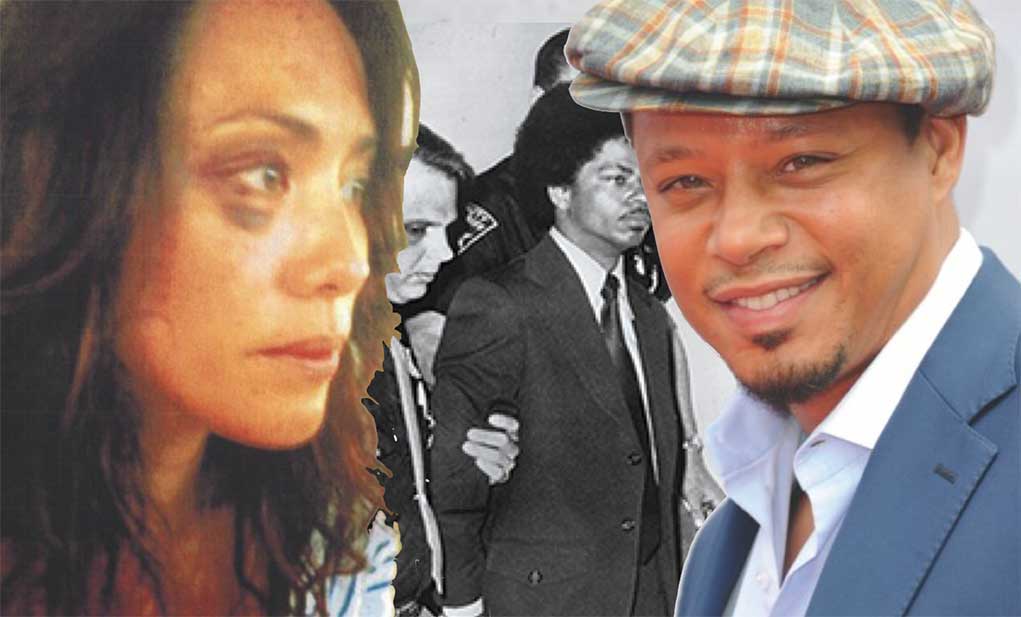 HSK Exclusive – We were the first report Terrence Howard's sick pattern of abuse towards woman … Just ask Michelle Ghent! Now, the Empire actor has confirmed HSK's string of exclusive reports surrounding his domestic relations. There's just one big problem we have with that: Terrence — a grown azz 46-year-old chump — is blaming it all on his pops! WTF?!?!
"I was 6 years old when my father taught me how to be the wife beater that I am today." ~Terrence Howard
During a recent interview with Rolling Stone, Terrence Howard came to the table refusing to accept responsibility for his violent actions on females! And just when you thought dude couldn't get anymore pitiful, he did — by spinning shyt over his Wife-Beat'in self, and playing the blame game, putting it all on his father, Tyrone Howard. BUSS THIS! Dude even provided the publication with a pic of his pops … being hauled off in cuffs! [Like we don't have enough pics of Black men out there featured in that capacity … Don't you agree?] Meanwhile, dude was sure to file an obvious complaint over the effeminate men trend. SMH.
"Everything is androgynous, you know? The more successful men now are the effeminate." ~Terrence Howard
Now, a source exclusively tells HSK that Terry's ex-wife, Miranda Howard, "was so terrified of his fist that she lied in her divorce from him."
Check it:
"Out of genuine fear for Terrence Howards, Miranda lied to the court many times during their divorce proceedings.
Miranda told the court that she doesn't know how Terrence supports himself but she was supporting him and her family, using the profits she generates from her restaurant business.
She lied about her age, claiming she was born in '88 … when she was really born in '77. She also told the court that she and Terrence separated in 2014, but they're still together — living together — to this very day!
Terrence made her sign a prenuptial agreement … but he didn't have to sign anything. I sent you the divorce papers, it's all there."