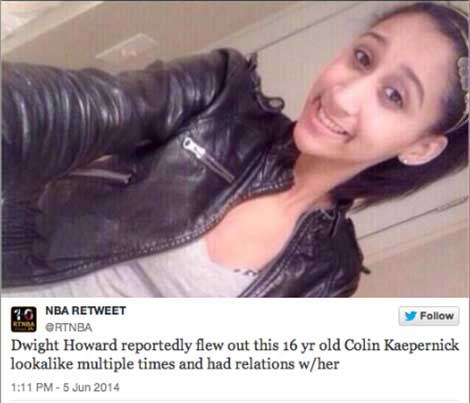 Shocking claims against Dwight Howard — reportedly made by a 16-year-old female — could could be nothing more than a case of one teen crying wolf. But in this case, the 'cry' would be a Tweet eluding to an alleged smash affair with the 28-year-old NBA star… and the Twitter profile [@Live_doWork_] has since been deleted.
​"W​hile much of the information released by the girl is inconclusive​… t​he photos of Howard with the young girls does appear, however, to be potentially damning.​"​
Word from the blogesphere pointed to a text message leaked yesterday [June 5, 2014], by @dkb, who now goes by @Live_dowork_, but it doesn't look like she was communicating with Dwight directly, although his name is mentioned. The teen also claimed that Howard flew her and some friends out to Florida, which is where the photos were allegedly taken.
​"Debbie​ was upset with something Howard did and decided to leak news of their alleged affair ."​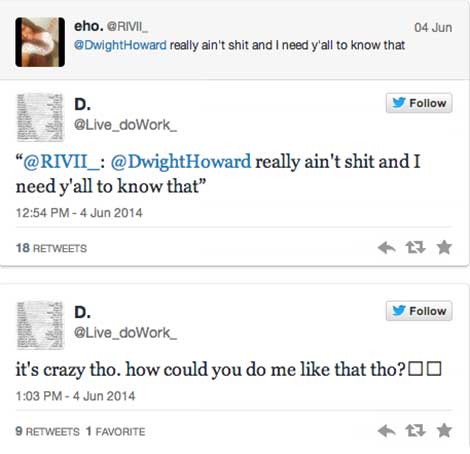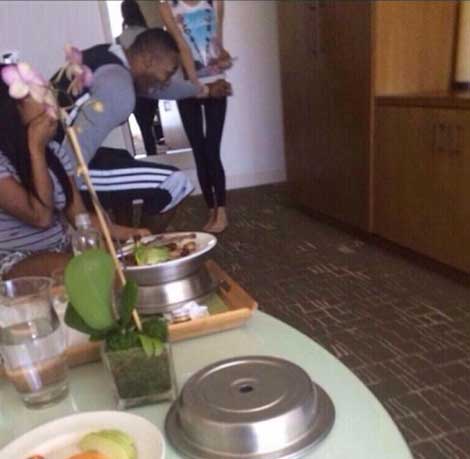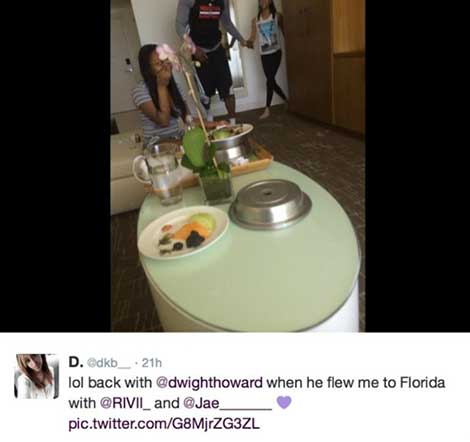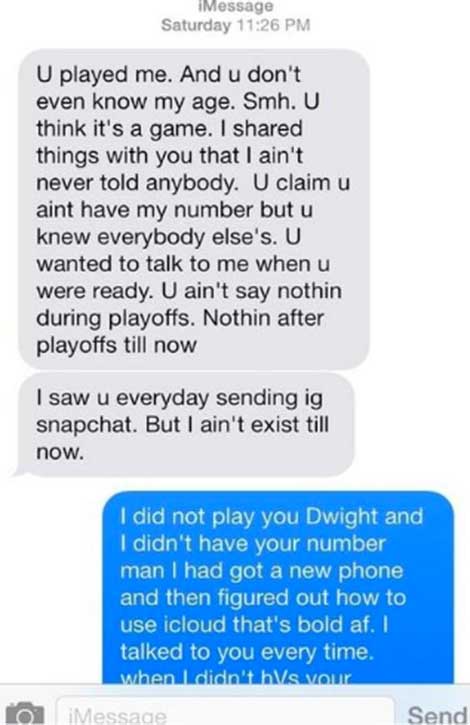 Check the word that's spreading:
​"Earlier tweets from the girl also suggest that she might be underage, with a message mentioning "graduation" being sent out some time ago. Along with pictures of what appears to be Dwight Howard in a hotel room, the girl also released a screenshot of a cryptic text message exchange. No word has been heard from Dwight Howard or any of his representative​."