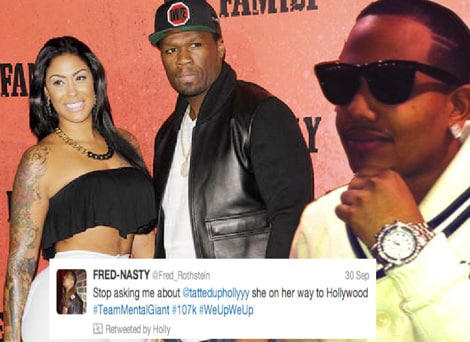 Fiddy Gettin' Gamed?
HSK Exclusive – 50 Cent's latest chic isn't only being exposed as a cheatin' heaux … her strategic plays on the G-Unit founder are supposedly being directed by a Dominican dude from Fiddy's Queens hood!!!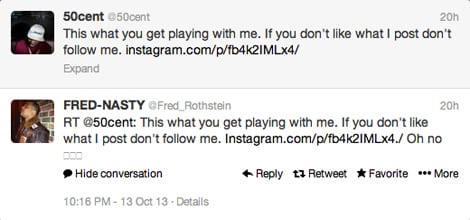 According to our tipster, 'Tatted Up Holly' is an ex-stripper — from NYC's Sue's Rendezvous Gentlemens Club — and has long been connected to Freddy 'Fred-Nasty' Medina.
"She's been smashing her Dominican dude since she was a stripper at Sue's Rendezous."
Here's the drop:
"50 likes to expose other people as cheaters, but his own girl is cheating on him! Tatted Up Holly is using 50 to get exposure. She's taking acting classes as we speak. This past August, she showed up with a crew to Fiddy's boxing event in Jamaica, Queens. She used them as cover so no one would notice Fred was there with her."