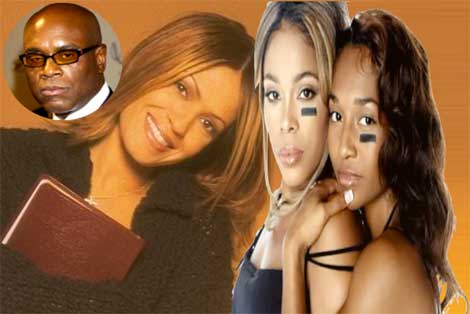 "The continued slander from all will help prove just what was done." ~Pebbles
It's safe to say Rozanda 'Chilli' Thomas' choice to bust it wide open for L.A. Reid — behind [then-wife] Pebbles' back — isn't included in the storyline for VH1's TLC biopic "CrazySexyCool." That's why we're standing behind Pebbles on this one!
Reports reveal Chilli and T-Boz recently took to radio airwaves to say Pebbles' 'sinister' portrayal in the TLC biopic was 'toned down.' Since the "The Breakfast Club" Power 105 broadcast, Perri 'Pebbles' Reid took to social media to announce she's not taking this one sitting down, and is getting ready to sue her pair of former proteges for slander.
Here's what being reported:
"T-Boz and Chili were asked was Pebbled really as bad as she was portrayed. They replied, not only was she that bad … they actually toned it down for the movie."
Here's what Pebbles took to Twitter to say: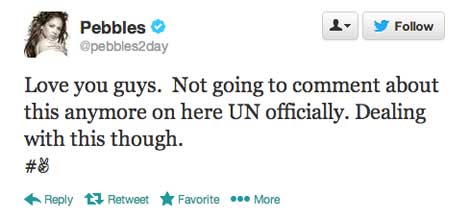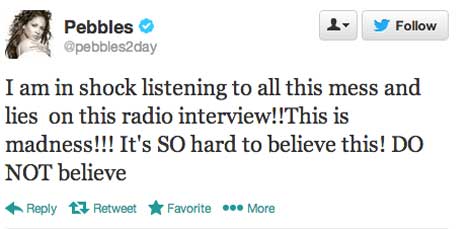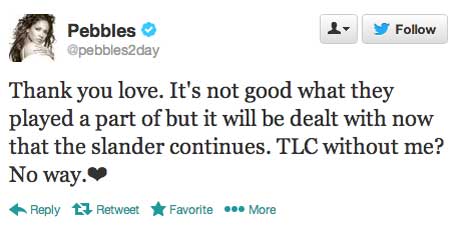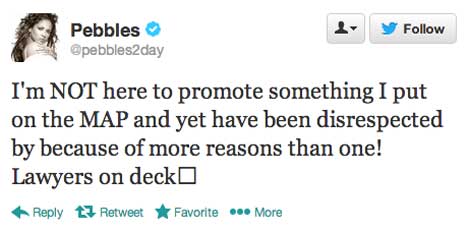 Did Pebbles treat the group [who probably should have taken the time to read all stipulations in the contract they signed] accordingly after walking in on Chilli getting smashed by her then-husband? Of course! Just ask Excel Sharrieff.