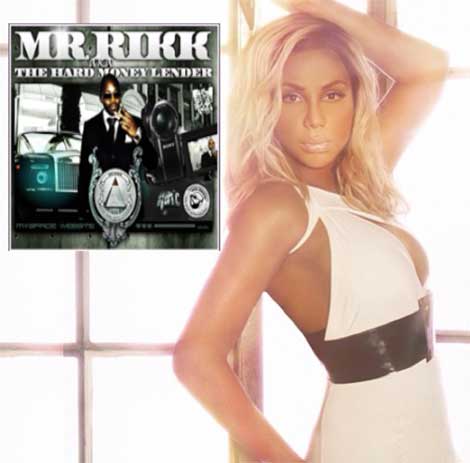 "All this 'happily married' bullshit is just that.. she 'bout that gold digger life!"
HSK Exclusive – Apparently Vince Herbert ain't the only one that's been creeping since he and Tamar jumped the broom, in 2008. Our tipster has given up the deets on Tamar's alleged secret smash affair with a now-incarcerated drug kingpin.
We're told… Tamar was lookin' to lock 'Mr. Rikk' down before dude got locked up. Don't believe me.. Just ask MajorGirl.
"This guy is in prison now but was having an affair with ole girl."
Reports reveal.. Rikk — whose real name is Rickey Lamont Colley — was indicted on federal drug charges, back in June 2010. A source says, "He was neighbors with Tiny and TI… and seeing how Tamar always claims Tiny is her BFF, that worked out as the perfect alibi to tell Vince she was out with her girl but was really creeping across the street with Rikk the Hard Money Lender."
Here's the drop:
"Word is she begged him to save her from having to be with Vince and wanted to be reassured that Rikk would able to provide a comfortable lifestyle for her but Rikk said NO.

Heard she found a way to buy him a watch.. with Vince's money of course.. before he ended up going to prison."