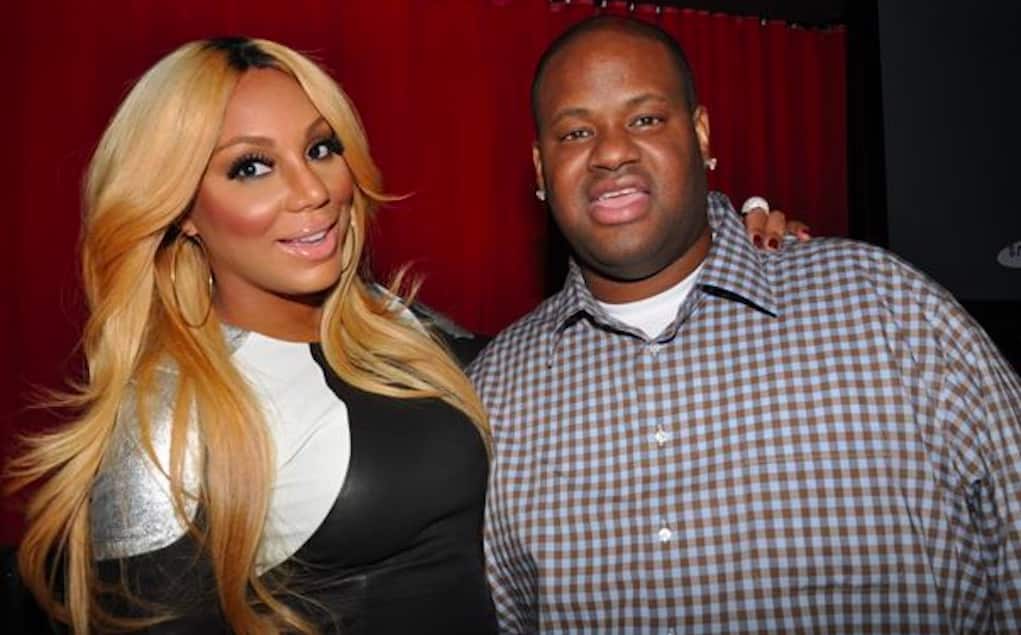 After losing her co-hosting gig on The Real, it looks like there's something else Tamar Braxton is about to lose…her marriage!
According to Love B Scott's sources, Tamar's marriage to Vince Herbert is on the rocks, and it's all because she has been cheating on him with another "high-profile man" for a while!
Vince has reportedly been suspicious of his wife's infidelity for quite some time, and he hired a private detective to find out all the juicy details.
When Vincent found out the truth, he confronted Tamar and they had BIG blowout in front of two other people. It apparently got so heated, they cut everyone in the room a check to keep quiet.
Vince is already thinking about getting full custody of their son, Logan.
"He doesn't know who Tamar is anymore. He says she's not the same woman he married eight years ago. She's too busy going on vacations to worry about the drama at home. He has the baby and that's the only thing he's concerned about."
Tamar is currently on vacation with Kandi Burruss and Tiny to celebrate Tiny's birthday. Hmmm… we wonder if she'll come home to some divorce papers?