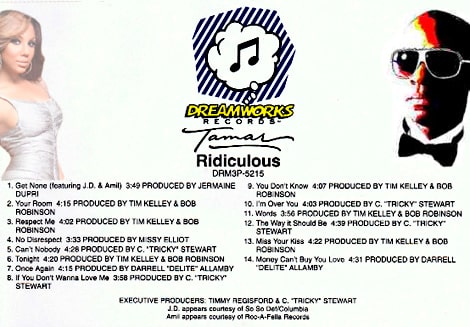 Tamar Braxton's ex-husband Darrell "Delite" Allamby has worked and produced hit songs for groups like Silk, LSG, Gerald LeVert, Busta Rhymes — but guess what–Music producer Darrell "Delite" Allamby is a deadbeat father to his 12 year old daughter Sky. Don't believe me? Ask Sky's mother Cheria Covington.
Here's what Cheria's homegirl had to say:
"Darrell got babies in New York, Atlanta, he has kids everywhere. Tamar got with Darrell because he's a producer and her new dude Vince Herbert is a producer too.

Cheria is a good mother, but Darrell doesn't take care of his daughter Sky."
Does Tamar Braxton f*ck for beats? Of course she does. Don't believe me? Ask music producer Christopher "Tricky" Stewart.