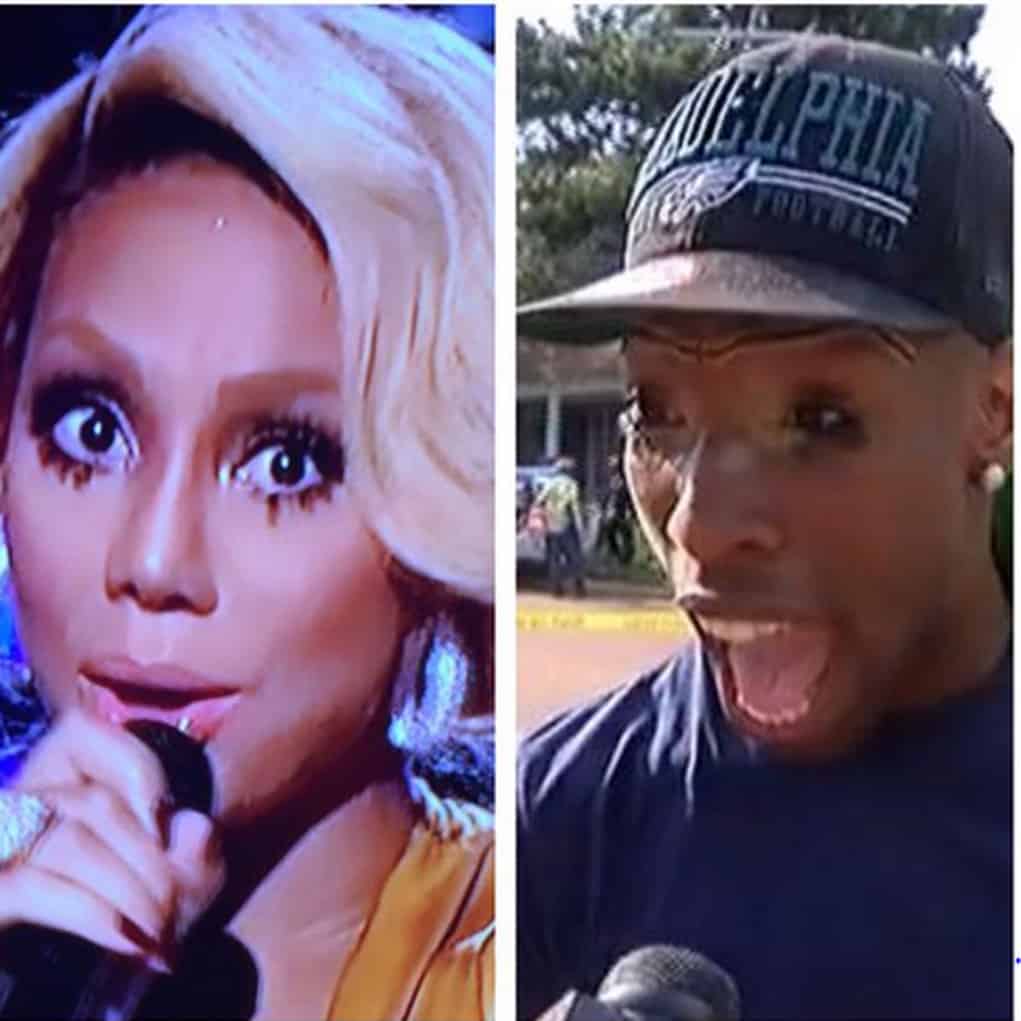 Tamar Braxton and K. Michelle set aside their beef for a greater caused and performed a moving tribute at the BET Awards – but that's not the story here.  The real story was Braxton's insane bulging eyes during the performance.
The two often feuding singers were joined by the legendary Patti Labelle, and all three performed moving numbers with Patti giving a same-sex marriage speech afterwards.
Even with all of that touching stuff going on, all anyone could talk about was Tamar's wild and crazy eyes, as Twitter went to work on her.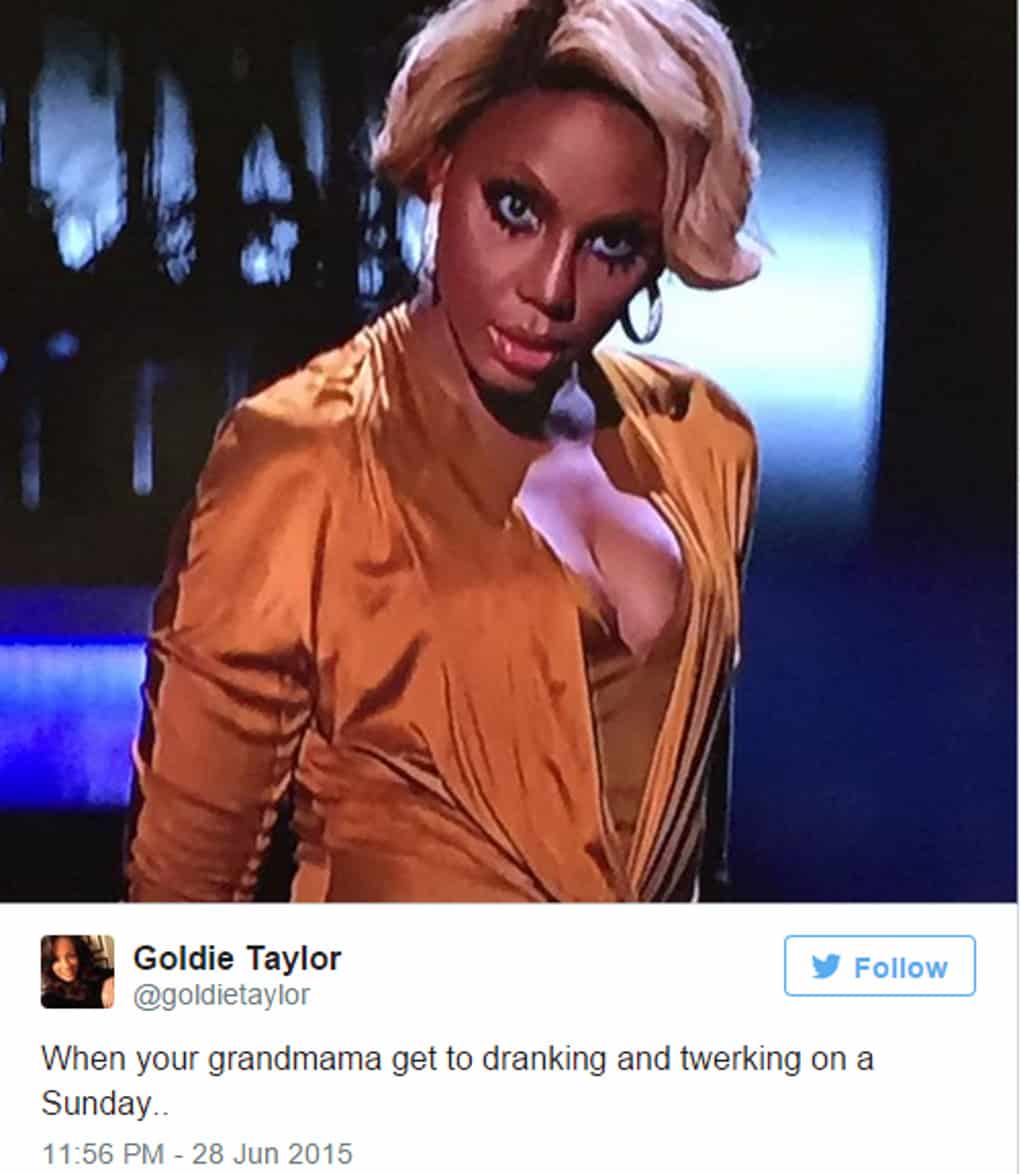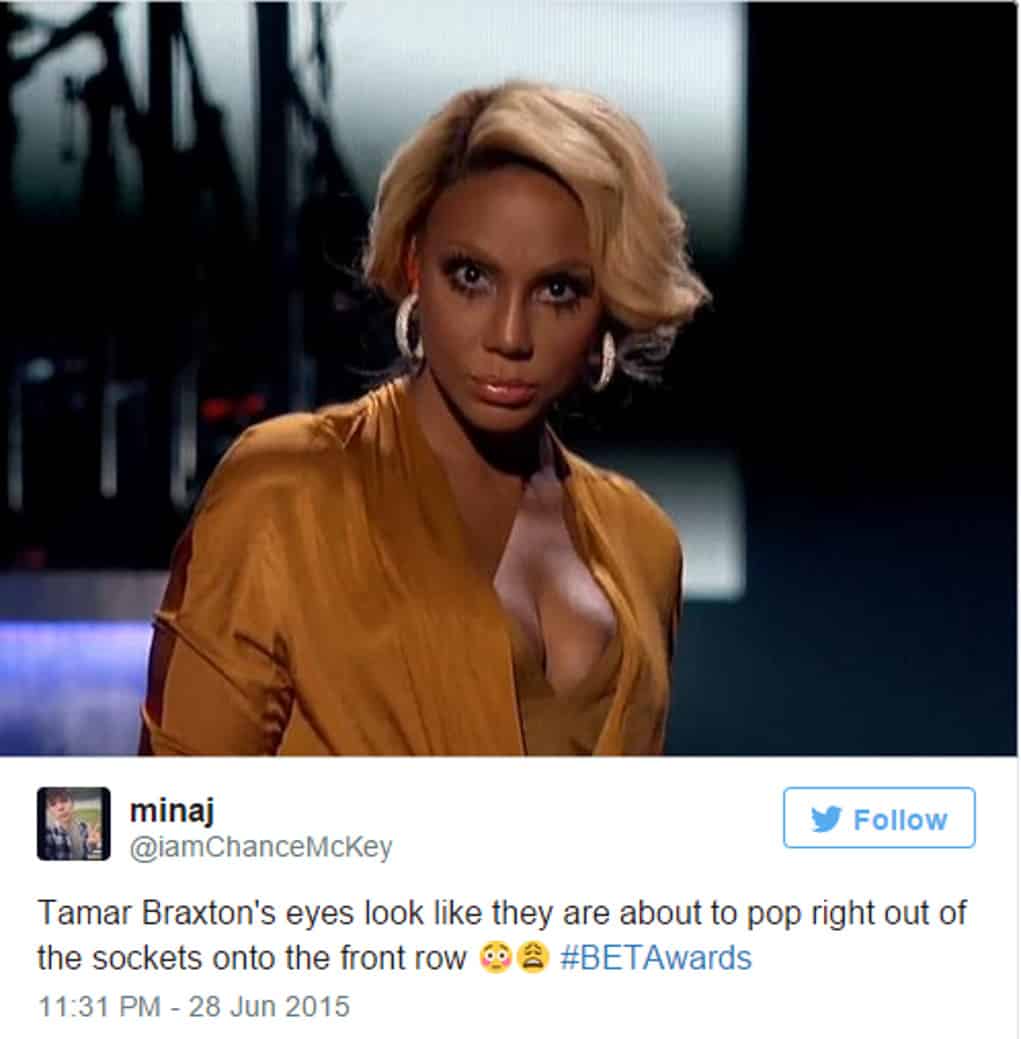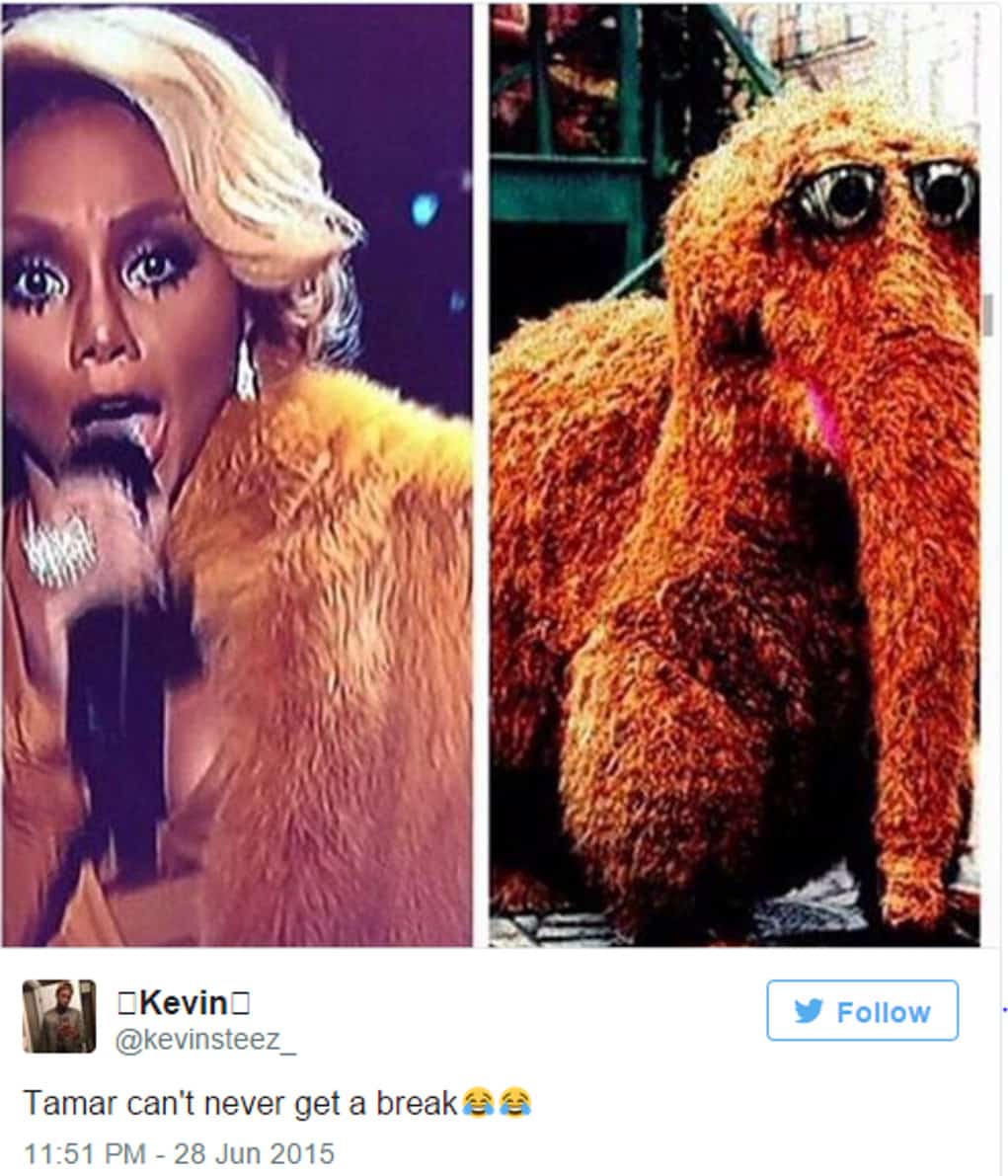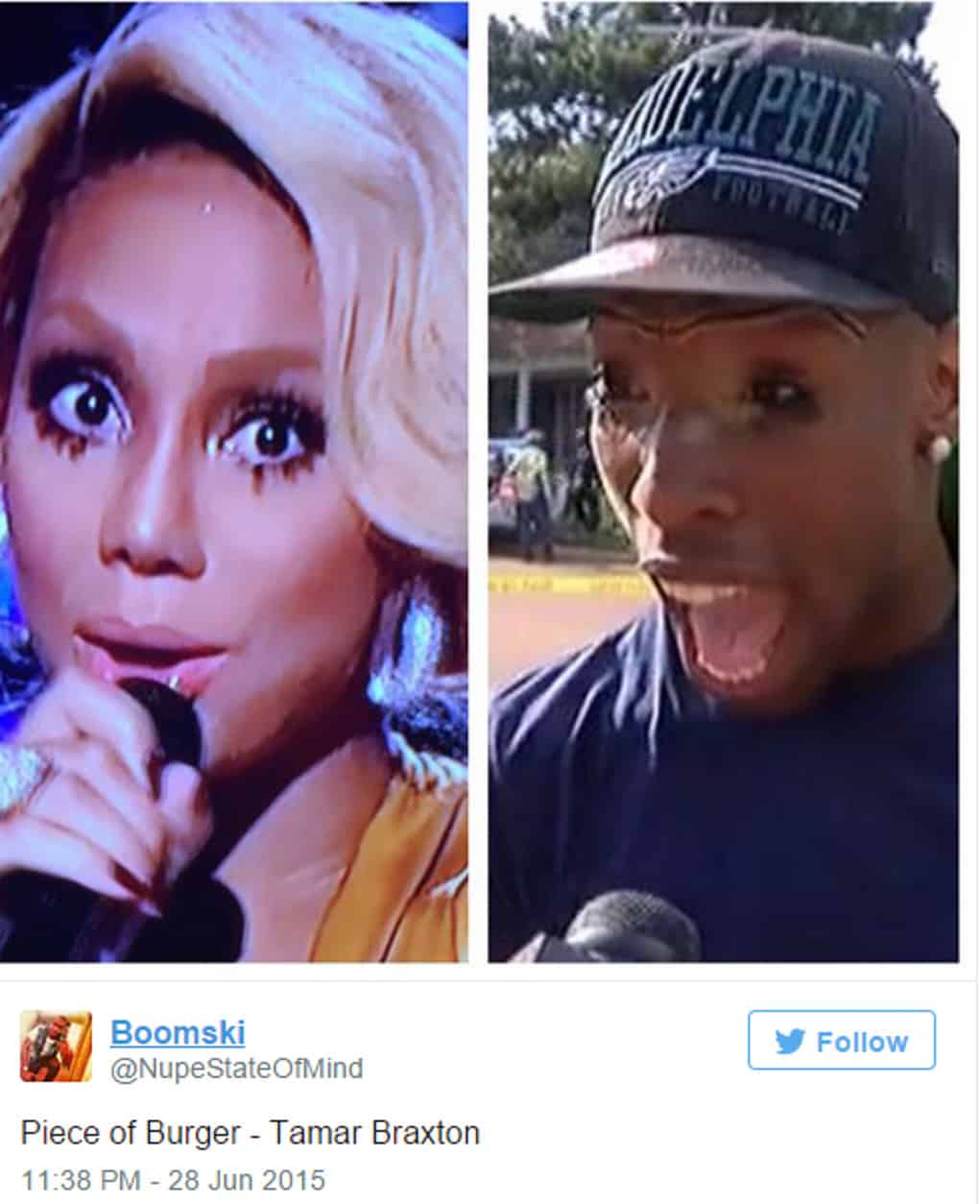 [h/t BlackSportsOnline]