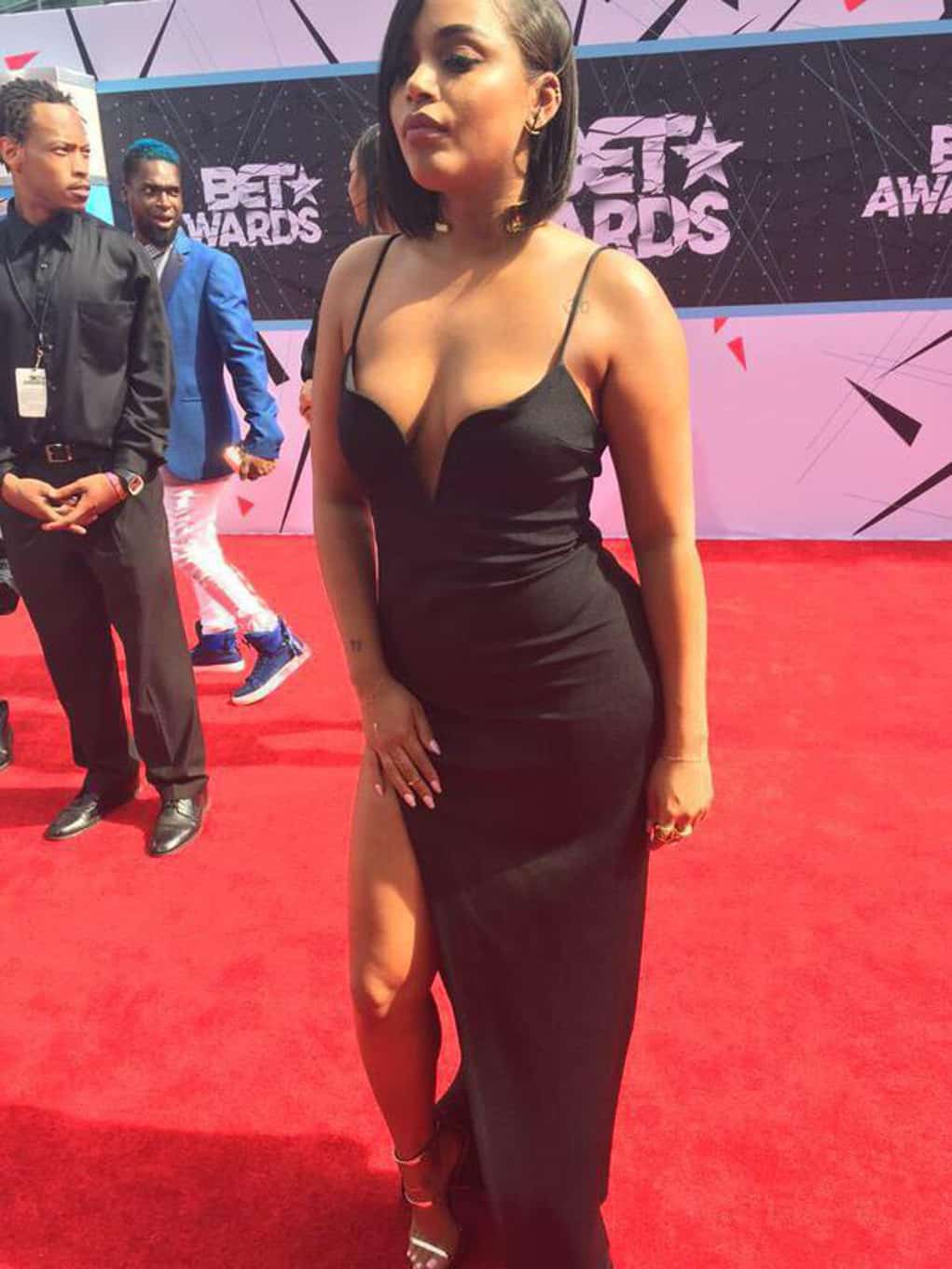 Lauren London showed up to the BET Awards looking hefty in her black dress and Charlamagne called her out on Twitter.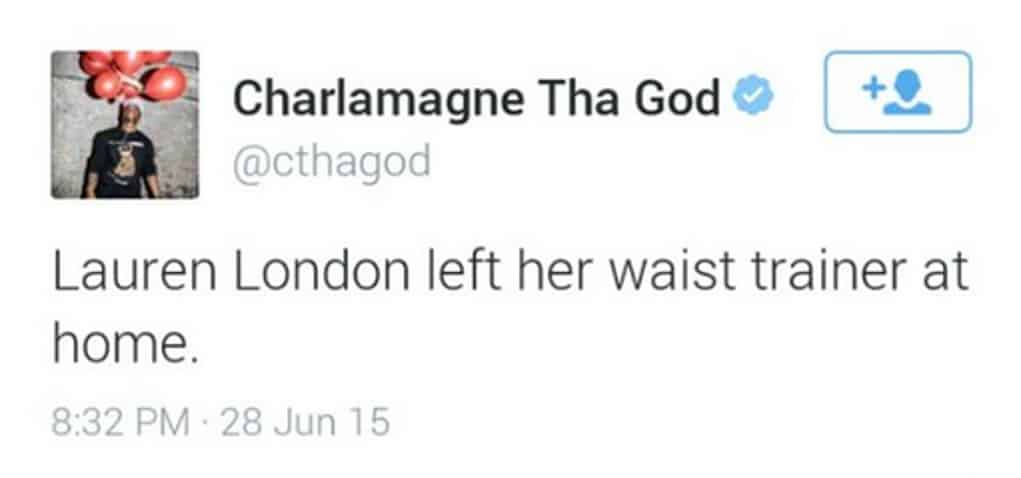 The Breakfast Club DJ tweeted "Lauren London left her waist trainer at home" when he saw her on the red carpet for the BET Awards.
This got the attention of her rapper boyfriend, Nipsey Hussle, who was recently arrested for driving while high on lean.  Hussle called Tha God weak for running from a fight.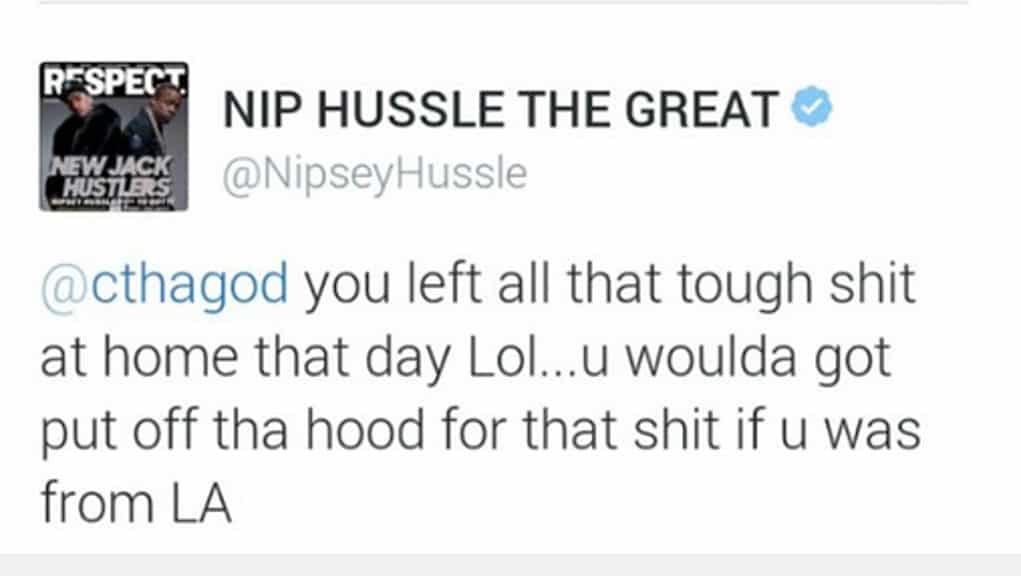 Charlamagne started to backtrack a bit afterwards.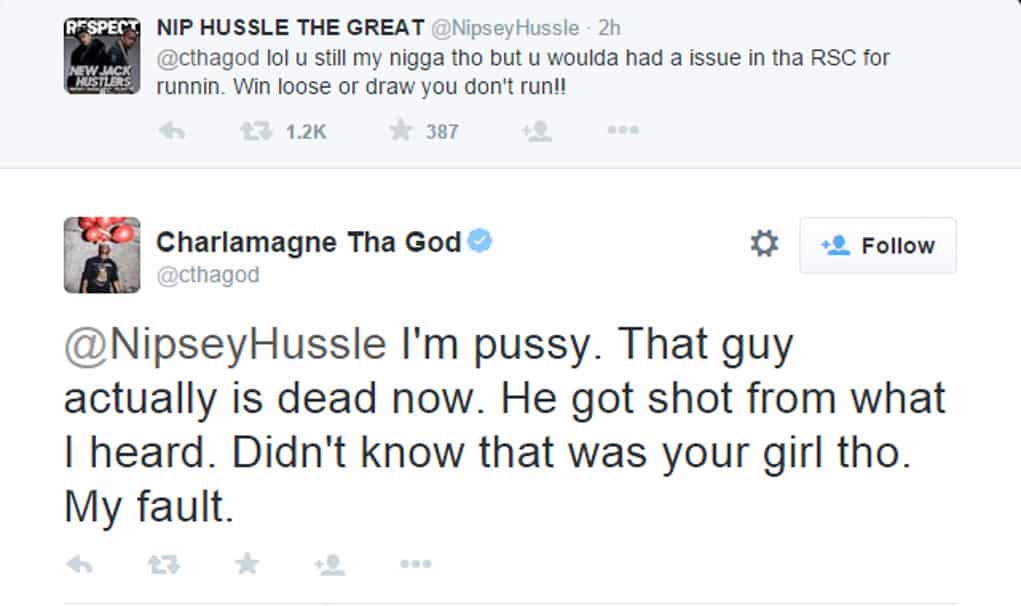 [h/t to LSA for the pic]