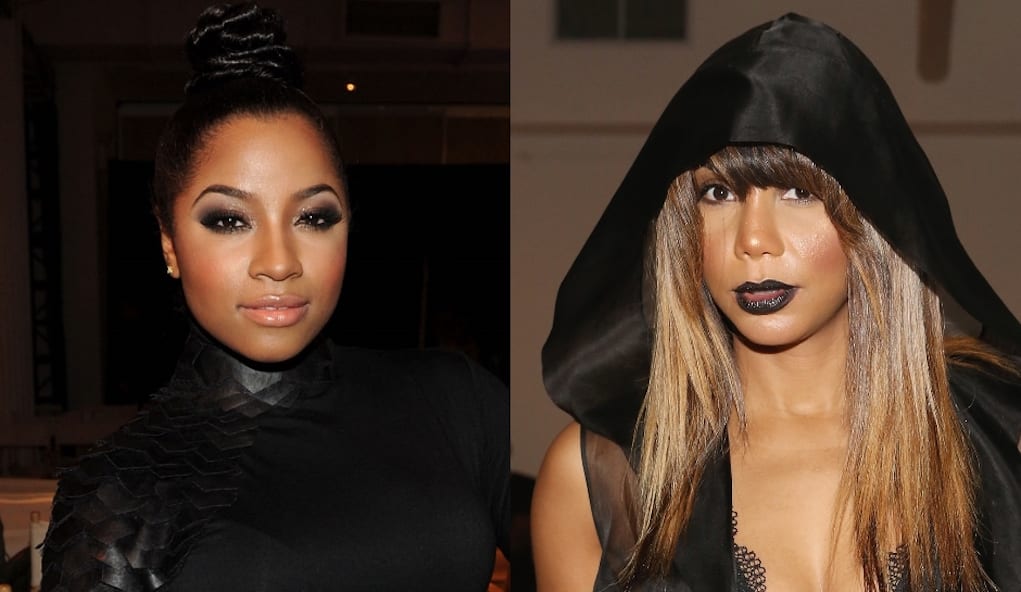 Tamar Braxton is defending herself for ending her friendship with Toya Wright – calling the relationship "unhealthy" and saying Toya wanted to live her life!
In her Instagram post, Tamar goes off about God showing her who did and who didn't belong in her life…and obviously, Toya didn't make the cut.
She says she has never kicked anyone out of her life, they walked away on their own.
Peep the message:
Tamar's response comes after an excerpt from Toya's book, "In My Own Words…My Real Reality", was posted online. In the book, Toya says she tried to get on "The Real" for two seasons, but she was never able to. After Tamar was fired, Toya's publicist was able to get her a spot on the show, which she thought was "strange." Toya basically believed Tamar was blocking her from being on the show the entire time.
What do you think Toya really did to get the boot from Tamar's life, or is Tamar just being petty as usual?