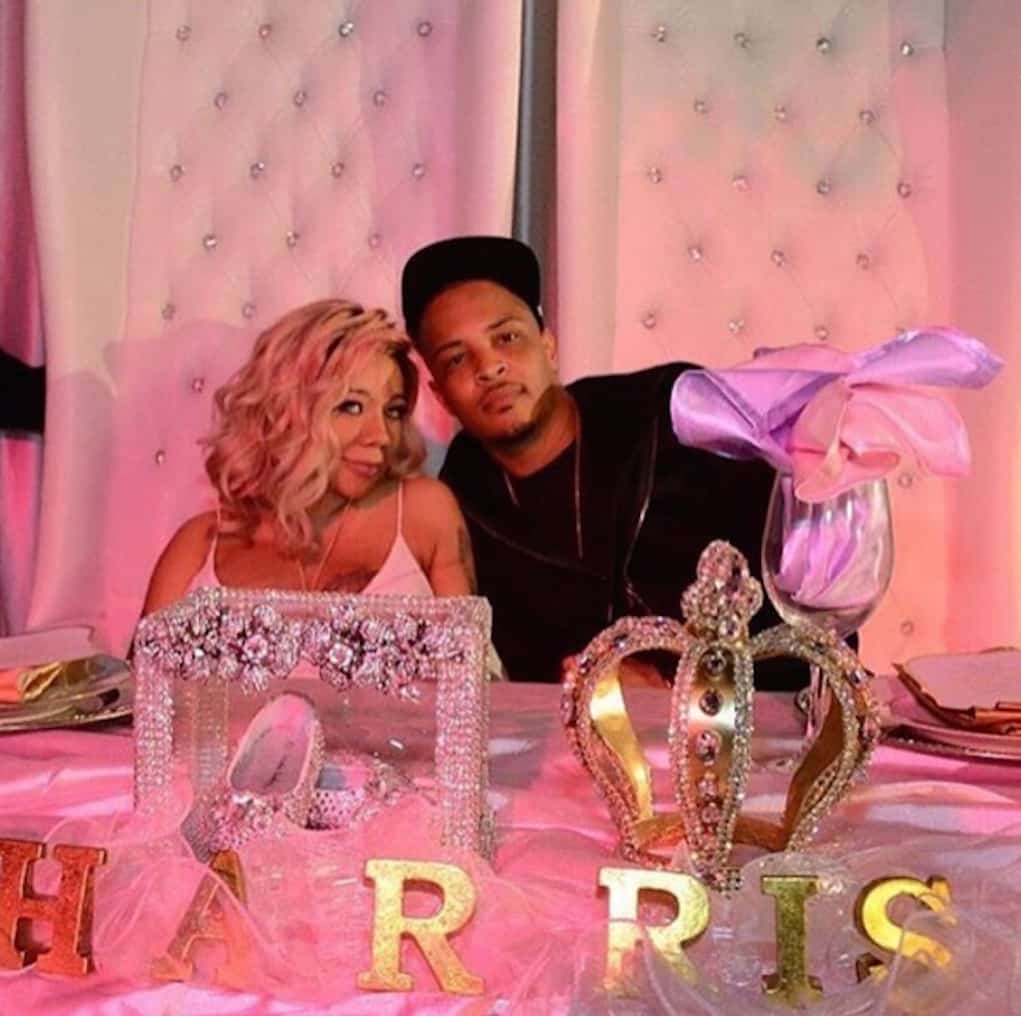 This weekend, T.I. and Tiny Harris held a baby shower for their 7th child. They hired an Instagram chef, Too Kool, to make the main dishes, but after a miscommunication, Too Kool was sent packin' at the start of the event!
He says T.I. and Tiny stiffed him on his payment, and told him he should feel privileged to be able to provide free food at a celebrity event.
Too Kool sold the food on the street for $10 a plate, and took to his Instagram to blast the Harris'!
Then, Tiny's party planner, who is also her niece, gave her side of the story.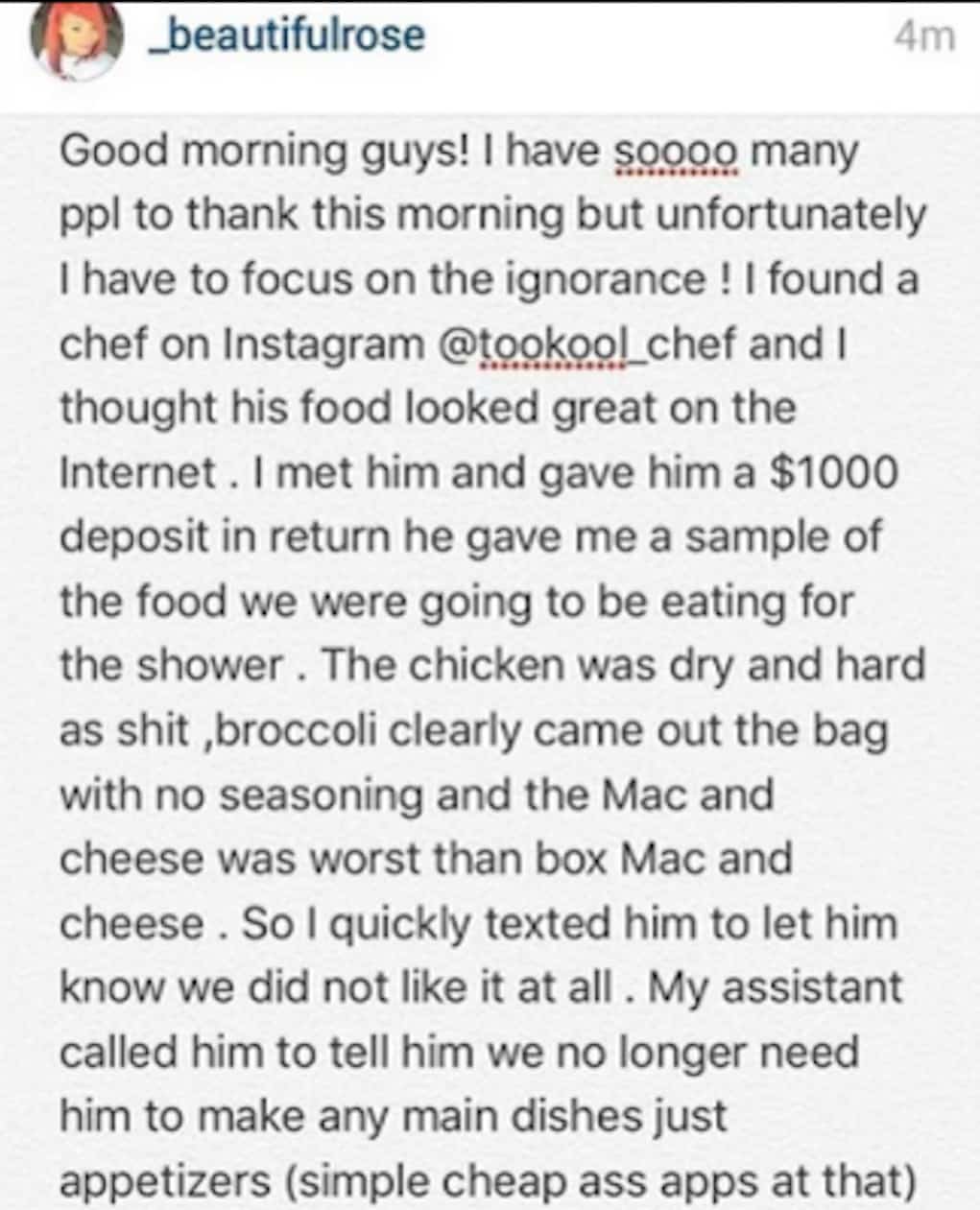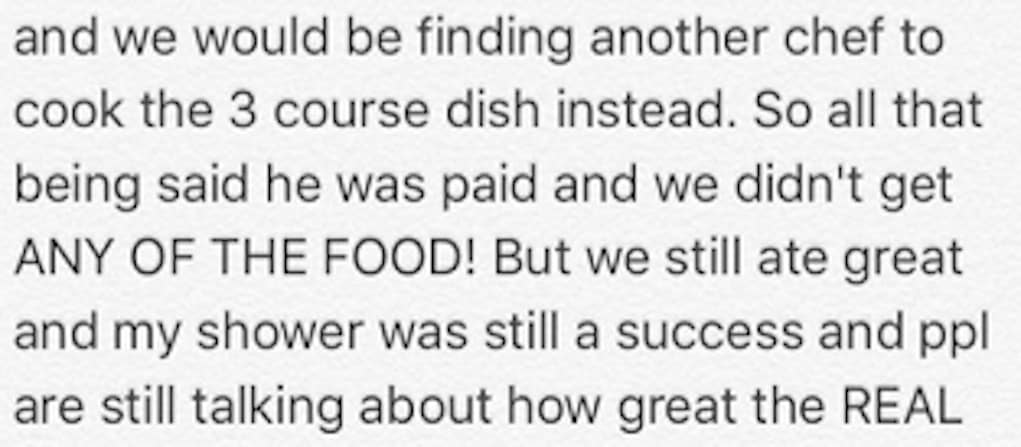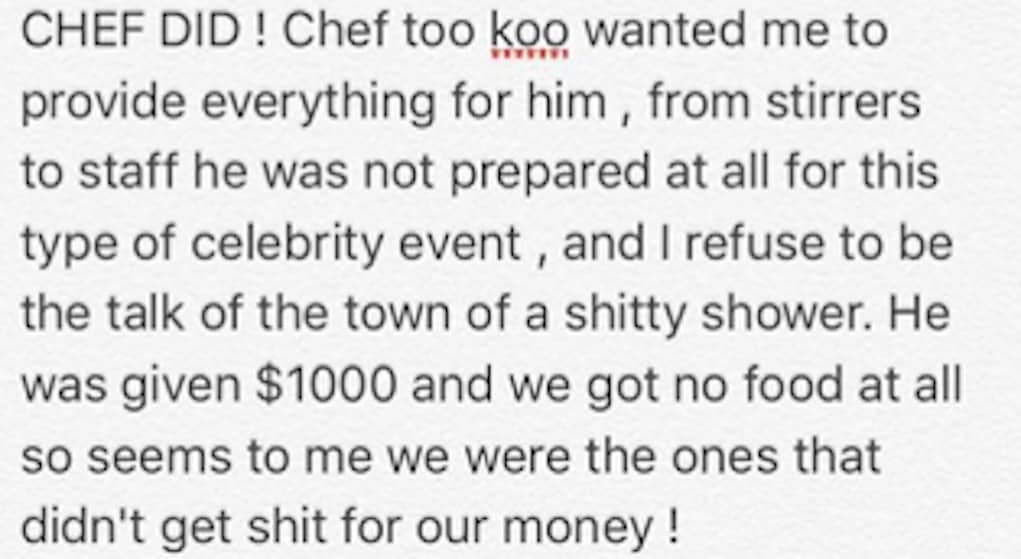 Too Kool didn't waste any time clapping back…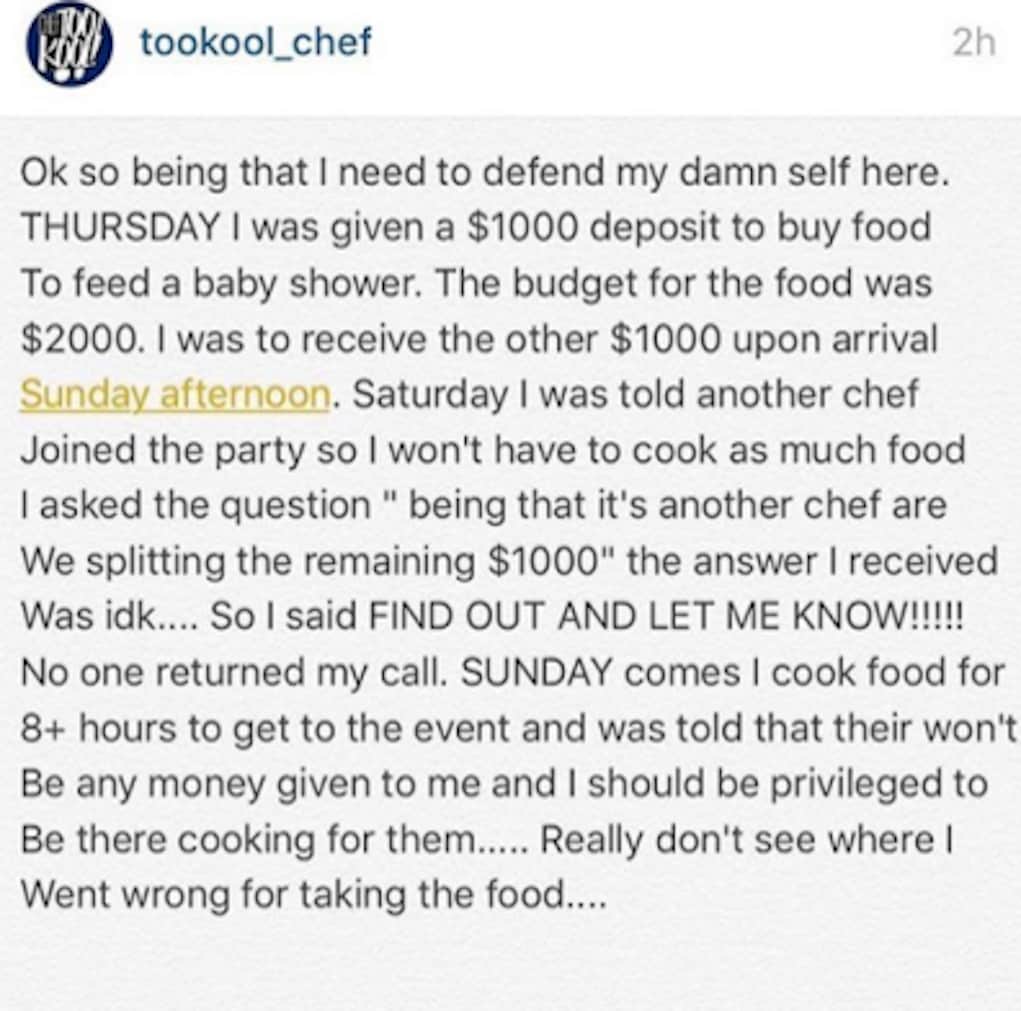 And then finally, Tiny dropped her .02 cents on the situation…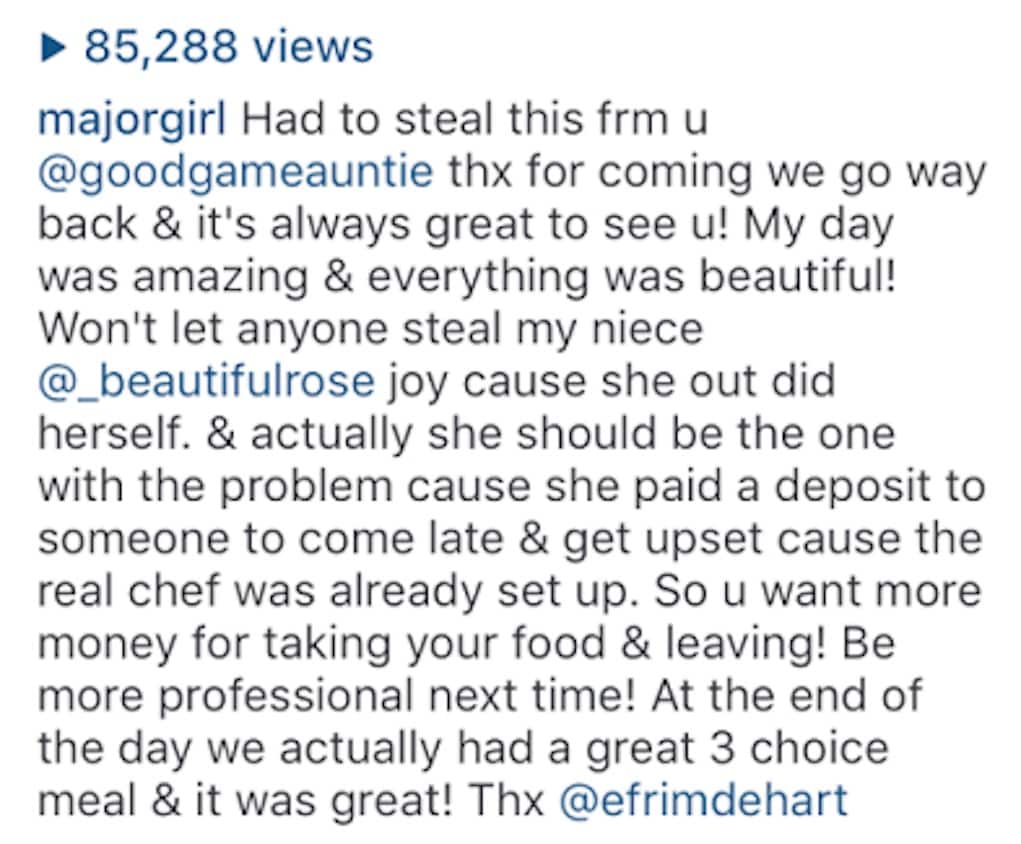 Rich people make me sick. Why the hell do they need a baby shower for their 7th kid anyway?!?