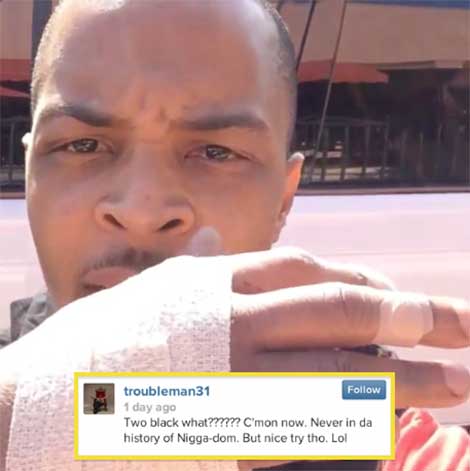 T.I. has surfaced to revealed an unscathed face… just one day after the Sunday melee in Sin City that he's said to have sparked.
"What they say… I got two black eyes? Where they at though? These ones I'm lookin' at huh? Is they black, fa real? Damn! Been like that all my life. Fuk my hand up… that's about it." -T.I.P
Now… Tip's over-the-weekend brawl may be a beef that was intentionally set off by the rapper's scorned wife. Know why? Tameka 'Tiny' Harris' last set of IG posts are revealing!!! Don't believe me.. Just ask Jhene Aiko, whose "The Worst" remix T.I. laced.
"But if it isn't worth shooting me in the head don't/ Take to social media to try me/ Putting folk all in our BI all on IG/Nah, I don't believe it, I don't wanna see it/ Maybe I wake up tomorrow it'll be deleted/ You out the country in bikinis on beaches/ While I'm in the studio doing features." ~T.I., "The Worst"
Just take a look — and read of — at MajorGirl's most recent social media blasts….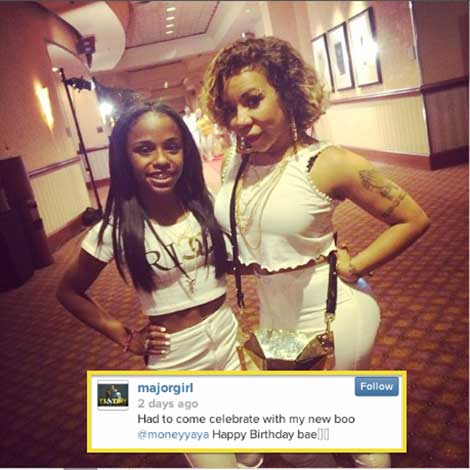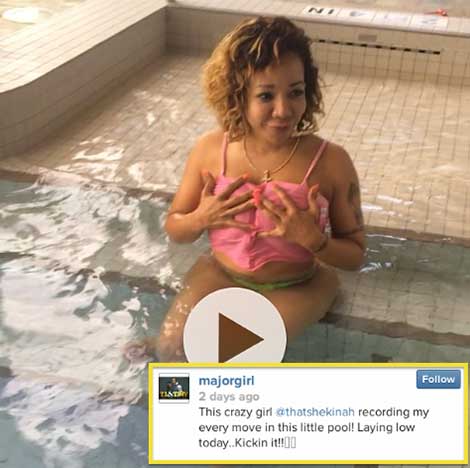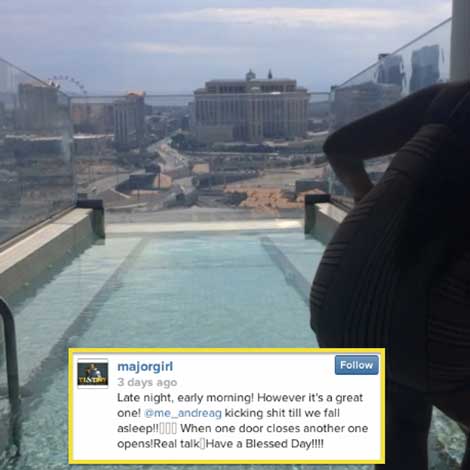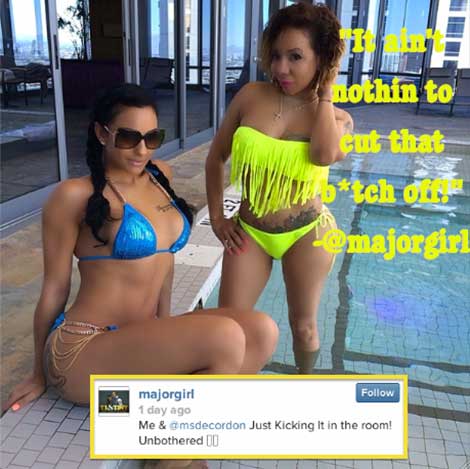 Dig the drop:
"T.I. and Tiny are done and the whole thing completely unraveled over the weekend."
Did Tiny meet T.I. at a local mall? Of course! Just ask Shekinah.
http://youtu.be/jvj0_2FUpvI