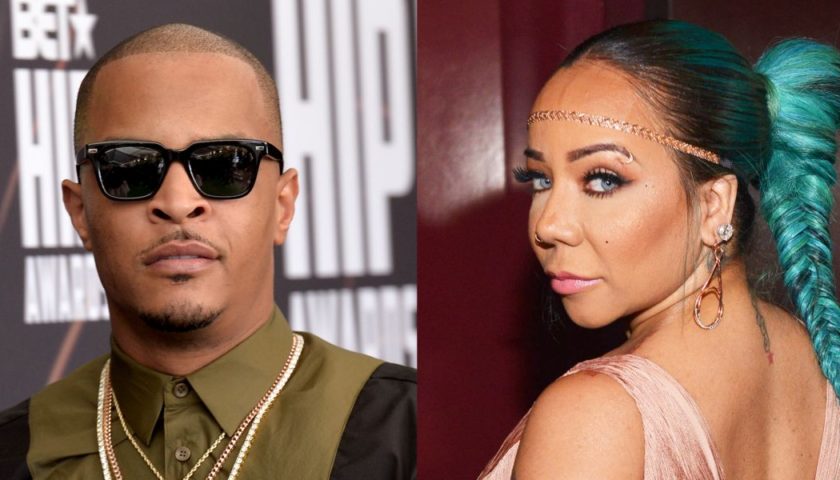 T.I. has officially been served with divorce papers from his soon to-be ex-wife Tameka "Tiny" Cottle-Harris. Tiny said the marriage is irretrievably broken with no hope of reconciliation. She is seeking primary physical custody and joint legal custody of their three kids, and asked the judge to determine the amount of child support, visitation and health insurance her soon-to-be ex-husband will have to pay.
Further, she demanded T.I. hand over all financial records regarding their money and investment accounts. The petition points out that during the marriage, they acquired a number of automobiles, which she wants to be split between them.
In her petition, she is seeking both temporary and permanent alimony consistent with their standard of living. She also asked for their martial debt be covered by T.I. due to his high earning ability. T.I. has yet to respond to the divorce petition in court.
After her filing, the case did not move forward for months, amid speculation the two would get back together. T.I. filed his own documents with the court on April 24, 2017, acknowledging service of the legal papers by his estranged wife. A hearing date for the couple to appear in court is pending. T.I. and Tiny have been together since 2001 and were married in 2010 in a Miami Beach ceremony.
Their youngest child, daughter Heiress, was just born in
March. The couple starred on VH1's T.I. & Tiny: The
Family Hustle for five seasons, with the latest season finale
airing only a few months ago. Last year, the couple was hit
with two massive tax liens, with the IRS claiming they owe a
whopping $6,211,424.76. Both liens remain active in Georgia
and have yet to be released by Uncle Sam.