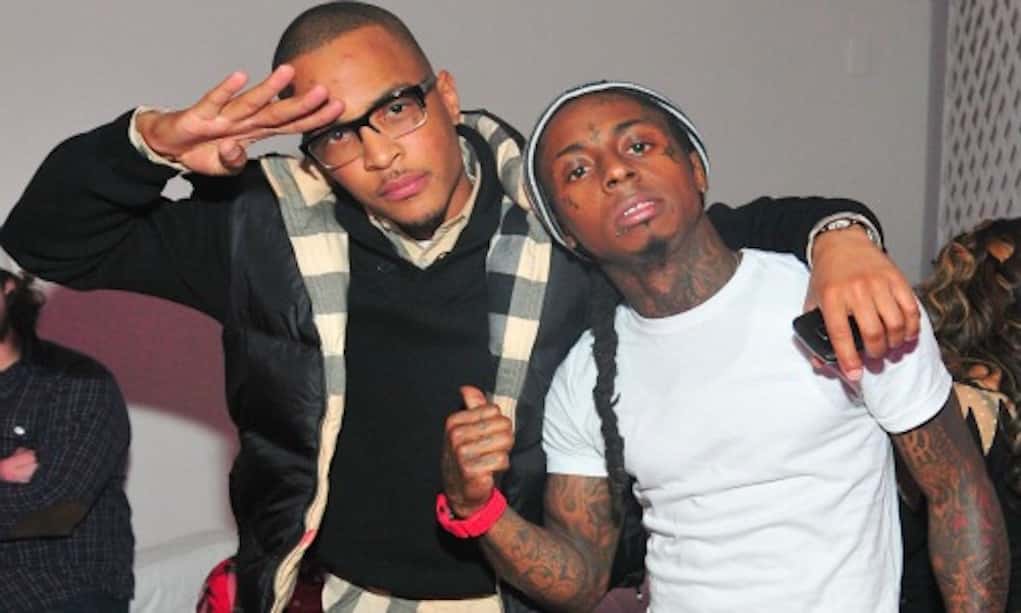 In the words of the late Rodney King, "Can't we all just get along?"
It looks like T.I. and Lil Wayne's friendship is over after what T.I. calls Weezy's "unacceptable" comments about Black Lives Matter.
In case you forgot, Weezy gave an interview where he pretty much said BLM has nothing to do with him. T.I. fired back in a lengthy Instagram post.
"U TRIPPING!!!! I don't know what you goin thru, or what you are attempting to avoid but this … is absolutely unacceptable!" – T.I.
T.I. went on to say Weezy is "disrespecting" himself and bringing shame to his family and his legacy.
Weezy replied with this simple message on Twitter:
fk ya

— Lil Wayne WEEZY F (@LilTunechi) November 6, 2016
Do you think T.I. did the right thing by speaking out?