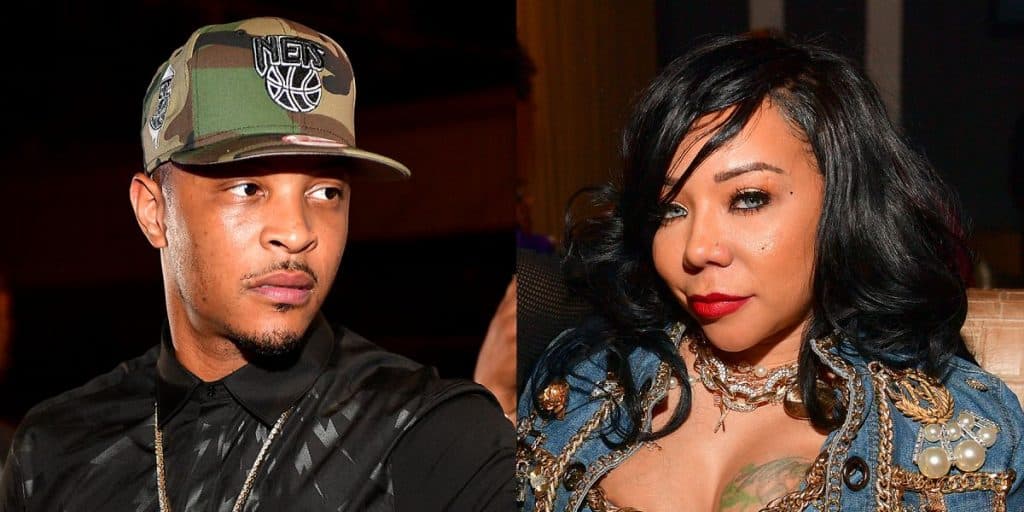 T.I. & Tiny: The Family Hustle has always kept things light but now the couples' real life drama is spilling over onto the show. The highly-anticipated trailer for the final season shows all the changes in the lives of the couple. Tiny filed for divorce from TIP in December and the couple are living in separate homes.
TIP knows that things have changed a lot since fans have last seen he and his family on their small screens but he reassures viewers that, "No matter how hard things get [between me and Tiny], these kids will always be our top priority," including new baby Heiress who insists on calling everyone "Da-Da" much to Tiny's chagrin.
The season won't be all marital drama though with plenty of silliness from the Harris clan and the realization that these kids have grown up to be young adults right before our eyes! With appearances by famous friends like Toya Wright and Kandi Burruss (there to work on the Xscape reunion with Tiny), as well as Auntie Precious and Grandma Dianne the new, and final, season of Family Hustle promises to be one to remember.
In a recent interview — TIP discussed his relationship drama and admitted that he is no longer interested in marriage:
"marriage is going to distract me and deter me from
taking my family onward and upward…I don't always have time
to do the thoughtful things a husband does…it could be seen
as selfish, but I have a hard time seeing something as
selfish if it helps some many other people."
He also claims that he is not in a relationship with anyone:
"I'm not in a relationship with nobody…that's women
business, I am not engaging in that."