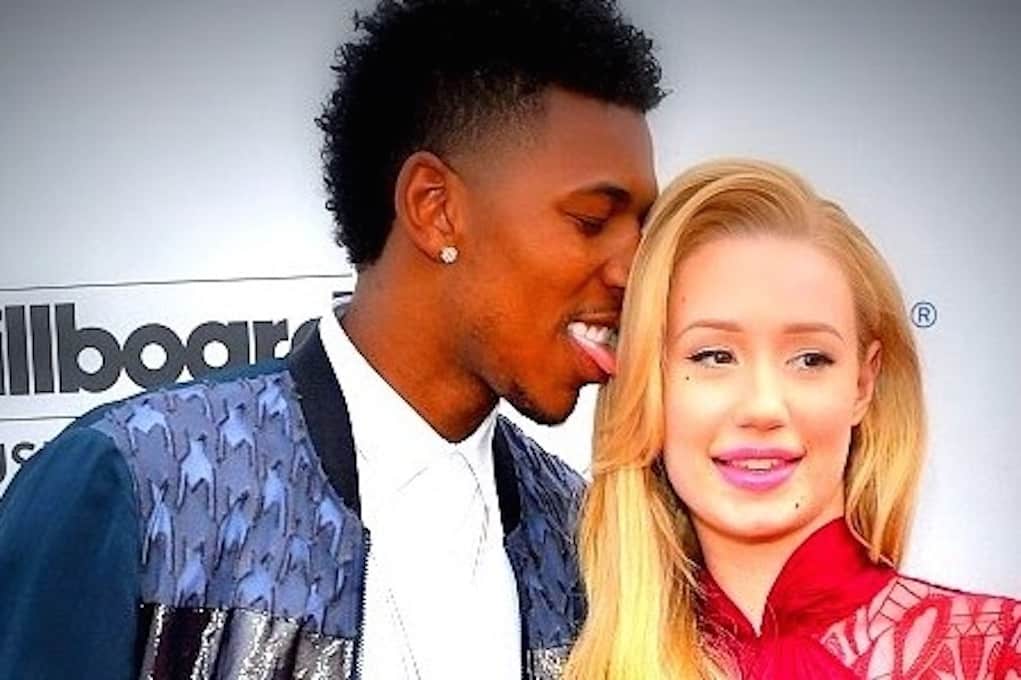 LA Lakers Nick Young (a.k.a. Swaggy P) proposed to the Aussie fraud, Iggy Azalea, last year. The couple had plans to get married this summer, but now, they've decided to pump the brakes on their wedding!
In case you forget, she had a pretty pathetic 2015. Her summer tour got cancelled due to lack of ticket sales, way too many social media beefs to keep up with, T.I. came to his senses and decided to part ways with her (even though they have kind of reconciled since then,) and the entire world called her out for being a complete fraud!
Things got so bad last year, Iggy says she was suicidal. In an interview with Power 106, she says she's not ready to give up on her music career just yet.
The wedding will be put on ice so that Iggy can try to restart her career with yet another summer tour.
What are the chances this tour will get cancelled, too?