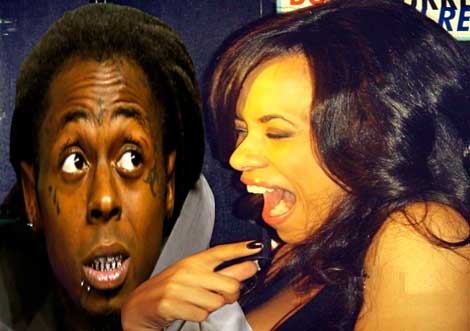 "This nigga is a stripper-fukking joke." ~Karrine Steffans, to Weezy
HSK Exclusive – Weezy has declared 'war' against Karrine 'Superhead' Steffans. Know why? This heaux didn't just dump dude via text-message, she blasted the [since-deleted] posts on social media.
According to Superhead, the split comes after a five-year relationship with the YMCMB rapper — who she called "a loser."
Superhead did almost all of the texting … with Weezy's alleged response being simple: "War."
This news comes about nine-months after Superhead — a woman whose legacy will remain serving up celebs with fellatio — blasted pics of her and Weezy, announcing they were back together.
Now, she says she's on to the next…
Check it: