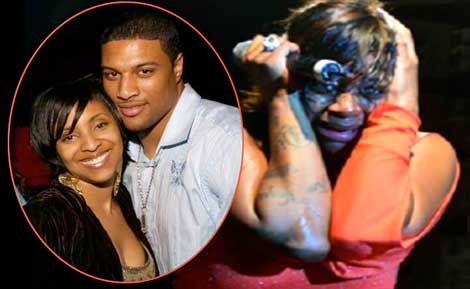 Fantasia Barrino is reported to be now facing her own heartbreaking karma. That's because the married man Fantasia had no problem with luring away from his wife and kids, before becoming dude's baby momma, has left 'Tasia's home-wreckin' azz and gotten back with wifey, Paula Cook.
Reports reveal Antwaun Cook's reconciliation with Paula Cook happened "earlier this year." That's after Antwan's father passed, before Pops reportedly revealed his dying wish was for Antwaun and Paula to get back together.
"The only tie he still has to Fantasia is his son, Dallas."
Here's what a source revealed to RadarOnLine:
"Antwaun's father passed away the week of Father's Day and they were really close, so since then he's been wanting to work on his marriage. Technically he's still married to Paula and they're back together now."
Did Fantasia try to kill herself because Antwan threatened to leave her? Of course! Just ask Brian Dickens.