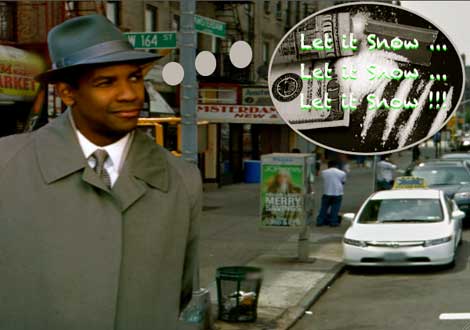 HSK Exclusive – We're learning details of Denzel Washington's days when he's said to have kept stashes of blow on deck!
You'll recall HSK broke the story back in 2009, when we were the first to report Denzel 'had the sniffles in the 90's.' Now, a tipster exclusively tells HSK…
….during the decade Denzel made regular stops at 164th Street and Amsterdam Ave — in Washington Heights, NYC. Know why? Because that's the spot we're told Denzel would meet his dealer.
Here's the drop:
"Denzel would cop and bounce wit the quickness. He wasn't buying just a gram either. "