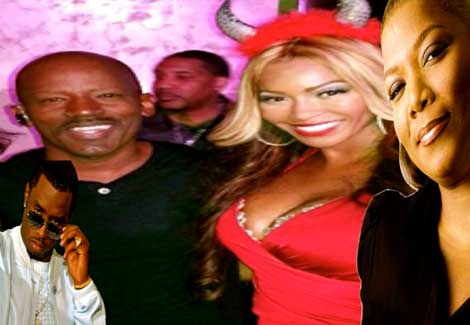 HSK Exclusive – Details of Queen Latifah's once close connection to the stripper who Hiriam Hicks left his longtime wife for are surfacing.
According to our tipster, Latifah was tricking off hard on 'Miss Pooh', back in 2001. That's when we're told 'Miss Pooh' was married to a [now incarcerated] Detroit D-boy — the reported father of her two children.
Check this .. La isn't the only lyricist reported to have got some. Know why? Our source says during her ho'in heyday 'Miss Pooh' was serving up rappers who pulled through the D. Don't believe me.. Just ask Miss Pooh's former partner in NaNa-slang'in, Camay [the ex-wife of Mel Farr Jr., who's said to be the heir to Jet Magazine].
Here's the drop:
"Hiram Hicks got Latifah AND Puffy's leftovers. Back in the day, Latifah and Puffy both smashed dat Pooh thang."