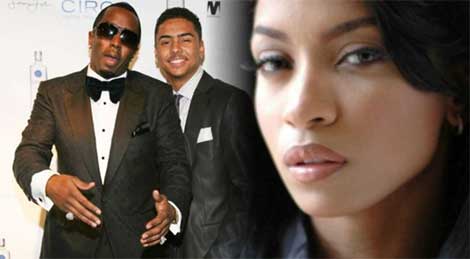 The latest word from Superhead reveals she's smashing Diddy's adopted son, Quincy!
The notorious video vixen came on IG eluding to just that, barely a day after HSK broke first word of Amber Rose's hook up with Quincy.
From the looks of Superhead's IG post, it seems that she snapped a morning pic of the back of Quincy as he fixed breakfast. The caption read, "Oh! Good morning babe, I didn't even see you there!"
This would make Ms. Steffans a woman who's been with Quincy AND HIS DIDDY TOO!!!
Check it:
"She vividly details her sexual accounts with Diddy in her first book and now she's moved on to his son Quincy. 

Quincy isn't Diddy's biological son, but Diddy raised him like he is."