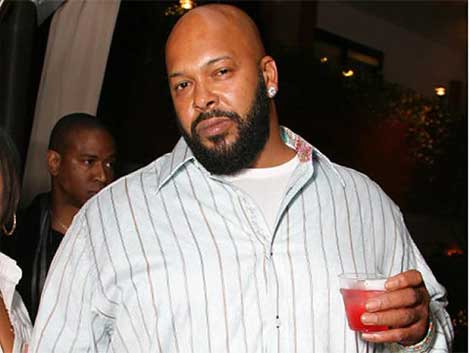 One possible motive for the shooting of Suge Knight at the Chris Brown hosted event was to discourage him from releasing a tell-all book on his music industry reign.
Music insiders are buzzing that Knight is shopping a story on his career, from founding Death Row Records in the early '90s to his hard-handed business dealings, including the legendary tale of holding Vanilla Ice over a hotel balcony to obtain rights to his radio hit "Ice Ice Baby." Knight was also famously the driver of the BMW in which Tupac Shakur was fatally shot in.
Knight had a deal with Penguin's Riverhead Books to write his autobiography in 2002, but it was never released. The music industry thug has since fallen into legal and financial trouble, having filed for bankruptcy in 2006 after losing a $107 million lawsuit to a woman who claimed she helped found Death Row with Knight.
We're told that Knight — who's refused to talk to police about last weekend's shooting — was also recently shopping a movie and had filmed a pilot for a reality show a few years ago, though it's never aired. "Suge doing a tell-all book would be a huge best seller, and probably one of the few things he could do," a source say.
Knight and two other men were hit with bullets at Chris Brown's party at 1Oak in West Hollywood early Sunday morning during the VMAs weekend. Knight was released from the hospital Wednesday morning.
Other rumors claim it was a "planned assault" and supposed to happen at Brown's barbecue on Saturday afternoon at his house, but it was botched and was moved to the club. Insiders insist the bullets were always meant for Knight, not Brown. One said, "Before the shooting, Chris stood on a table. He was head-and-shoulders above the crowd. If the shooter wanted to hit Chris, there's no way he would have missed."
1Oak owner Richie Akiva apologized on Instagram Monday:
"In my 17 years . . . in this business I have NEVER had something like this happen. . . the events of Saturday were extraordinary and appear to be part of a planned assault."
via PageSix