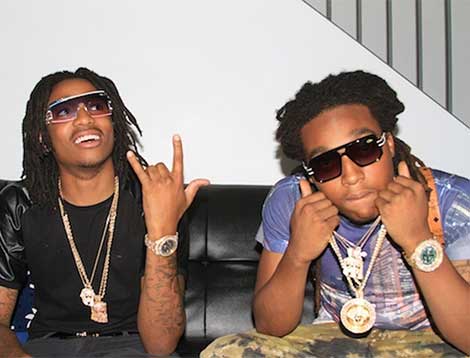 Migos stomped on a jacker. Know why? Because dude tried to snatched a member of the trios chain during a performance!
Here's what the Migos had to say:
"When n***s try to snatch chains on stage it don't go well for em!!! (Stomp a nigga out in $1000 #Giuseppes)."
Peep the pic!