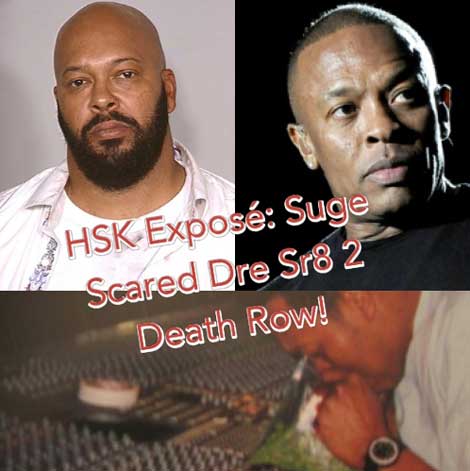 Ambitionz Az A Ridah!
HSK Exclusive – We've learned the chain of events said to have forced a fearful Dr Dre to fuse with Suge Knight.
An insider exclusively tells HSK the Death Row Records Wardon is was one of the few West Coast ridah's to not rep the "We Want Eazy" club. Know why? 'Cause Suge wanted Beats by Dre backing his imprisoned-recording artists.
"It was more than a year that Suge planned to get Dre away from Eazy."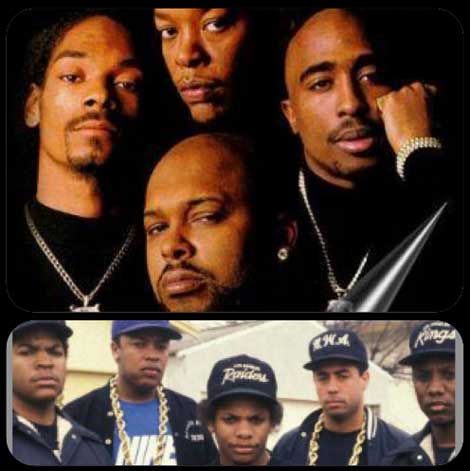 Here's the drop:
"Suge was serious that night. Like he TOLD Dre to beatdown Dee Barnes. Then, he took Dre's keys. Suge was driving Dre's black Corvette down the 101 freeway … with Dre in the passenger seat of his own damn car. And you know Colin [Wolfe] was following them — yeah dude has a Pathfinder, that's it, it was red.

Some f*ckin' couple happened to be riding up beside Suge and Dre. So get this … Suge blew that man's broad a kiss. So her dude told Suge to f*ck off … and you know Suge striaght pulled out his piece and shot at that ride.

Dre was shook man. He came back and told everybody Suge was crazy. A few weeks later, Dre left Eazy to f*ck with Suge."