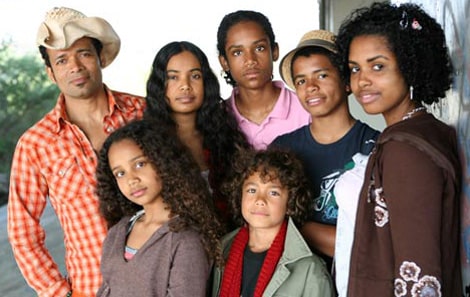 Ching Ching!!!
HSK Exclusive – One substitute public school teacher can soon bid a fine farewell to her days of struggling to survive. That's because we're told the 30-year-old woman is knocked up … with Mario van Peebles' sixth child!!!
Sources reveal the 56-year-old married actor/director moved the Buffalo woman to Los Angeles after he learned of her pregnancy. Though we can't tell you how far along she is, we have confirmed her first name to be Euleen. Sources say though she is carrying a million-dollar baby, Euleen is making extra cash by performing dance at Hollywood Bar Mitzvah's.
Here's the drop:
"Euleen made it out of Buffalo with a bang! She's about to cash out as the New Jack City dude's baby momma!"
Did Mario "The Cheater" van Peebles already have his plate full with an gang of kids? Of course! Just ask his wife, Chitra Sukhu Van Peebles.