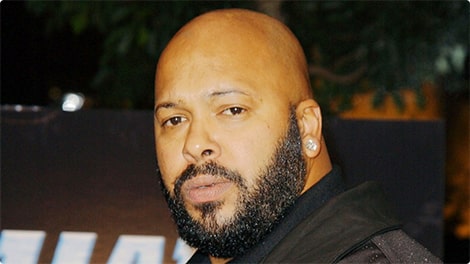 HSK Exclusive – Update on Suge Knight going to the N.W.A. Straight Out Of Compton movie set on January 28th to extort Dr. Dre and Ice Cube for money.
A source is telling me that, Suge Knight didn't come to the movie set with Terry Carter. Knight arrived alone to the set complaining to Ice Cube saying "Y'all using my name all over this movie and I ain't getting paid."
Cube replied, "You're right and we gonna take care of that."
That's when Cle "Bone" Sloane said "F*ck this n*gga–I'm tired of this n*gga." and started punching the former Death Row Records CEO in the face.
Here's the drop:
"Bone kept beating on him and Suge tried to getaway. Suge got away and was sitting in his whip and Bone was still punching him in his face. Suge was so scared he hit his whip in reverse and killed Ice Cube's business partner.

That n*gga killed Terry! Then he hit Bone with his whip.

If Bone dies? Suge gotta move out of L.A.!