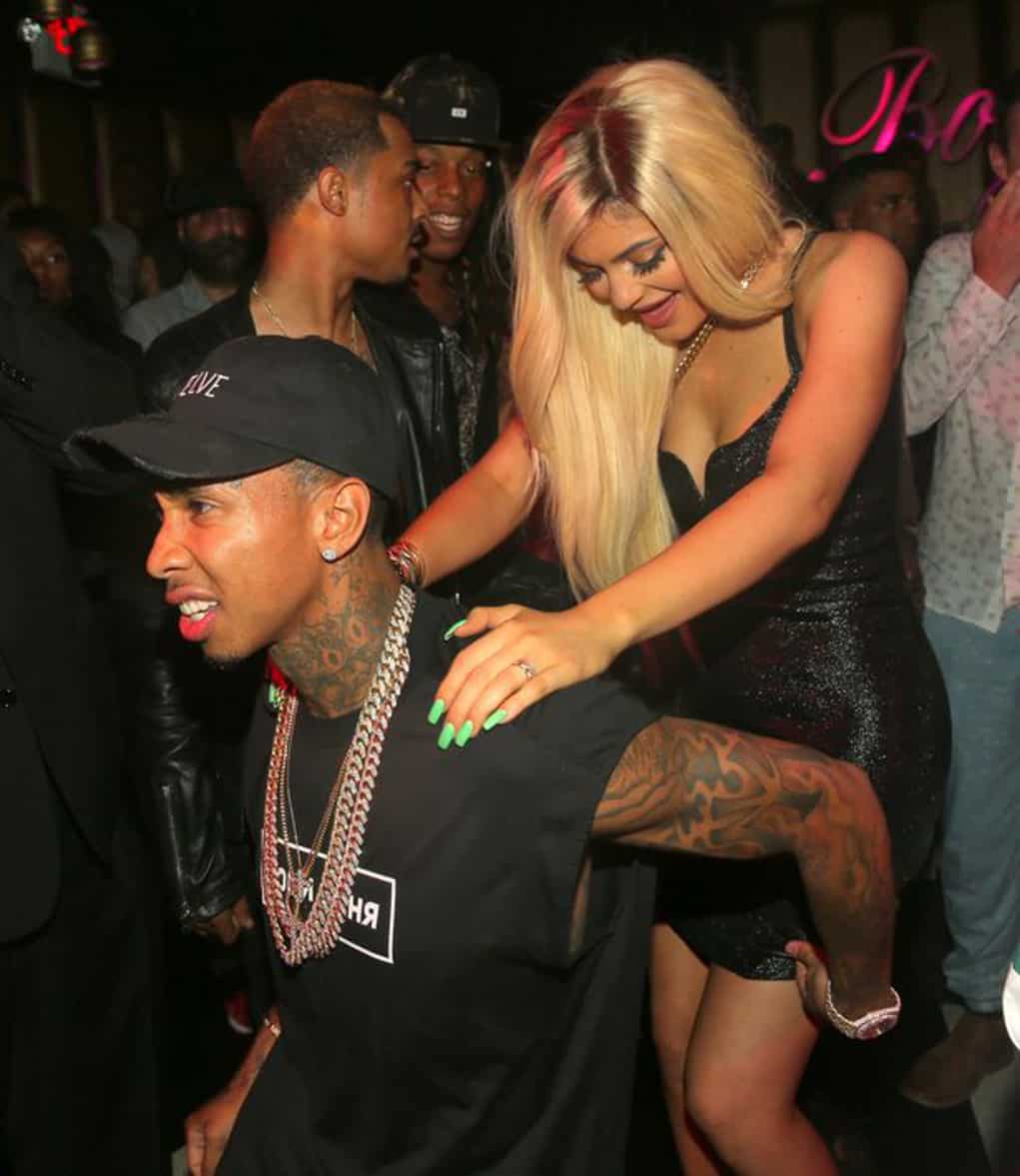 Kylie Jenner went to a strip club with Tyga and they upset the dancers.
It's no secret that Tyga has been struggling with his finances, so it's no surprise that him and Kylie wouldn't know how to act a strip club.  The rapper is so broke that he's borrowing money from his just-turned-18 year old girlfriend, and looking to move in with her to save money.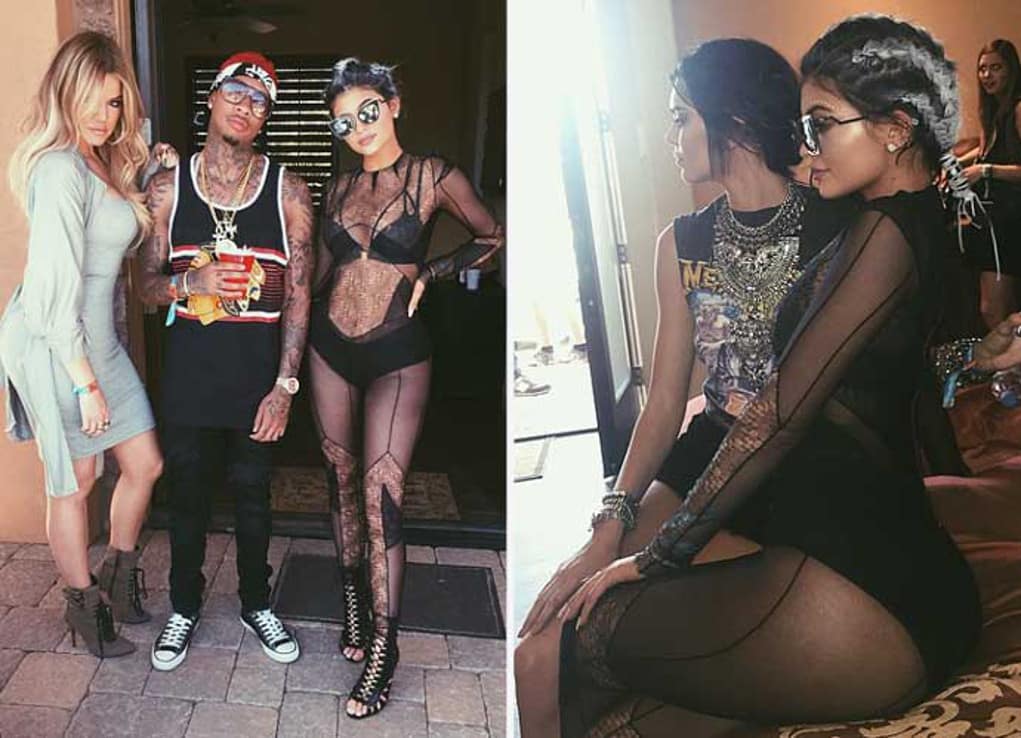 Kylie has the money, but she is a spoiled rich Kardashian, and probably only visited the club in hopes of solidifying her new "edgy" look.  A dancer named, Diamond, put the couple on blast for being cheap at the club, and for Jenner being stuck up to all the strippers.  In a Twitter rant, the stripper said that T-Raww is smaller than her, Kylie is a "b***h," and the two are "idiots."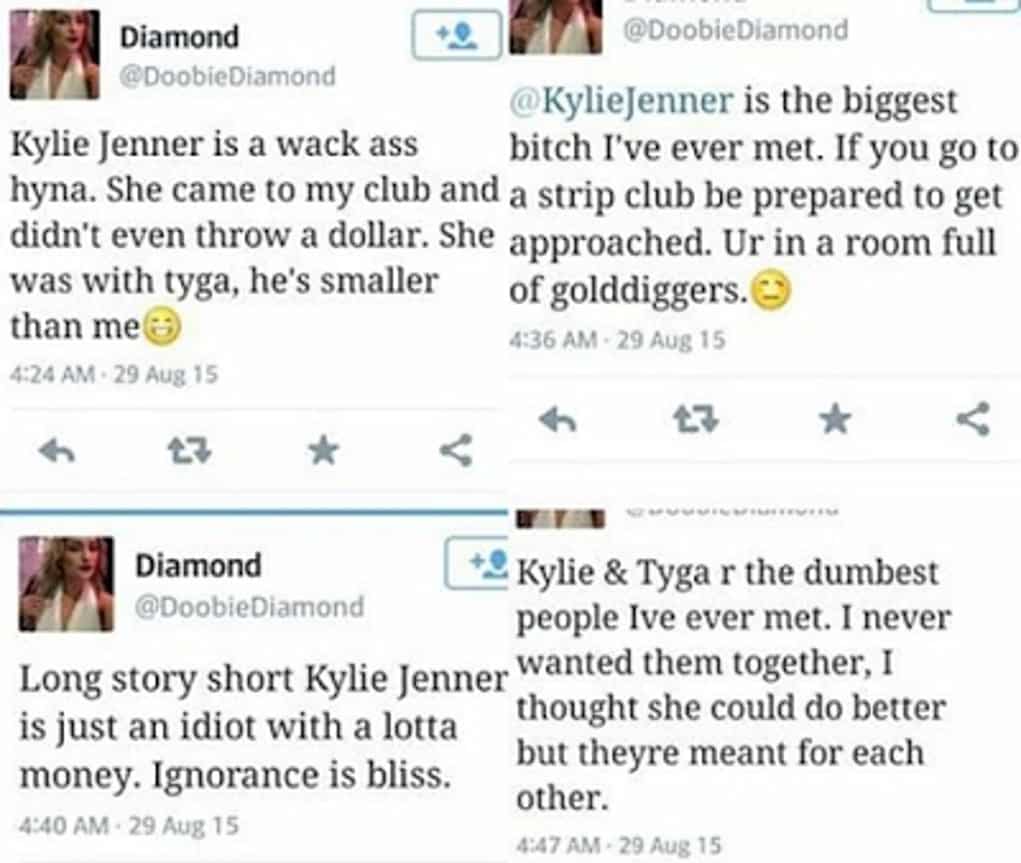 If this was a straight strip club with no trans dancers then it probably didn't interest Tyga all that much.  Kylie was being awfully uppity for a girl who comes from a family whose legacy was built on a sex tape starring her sister.