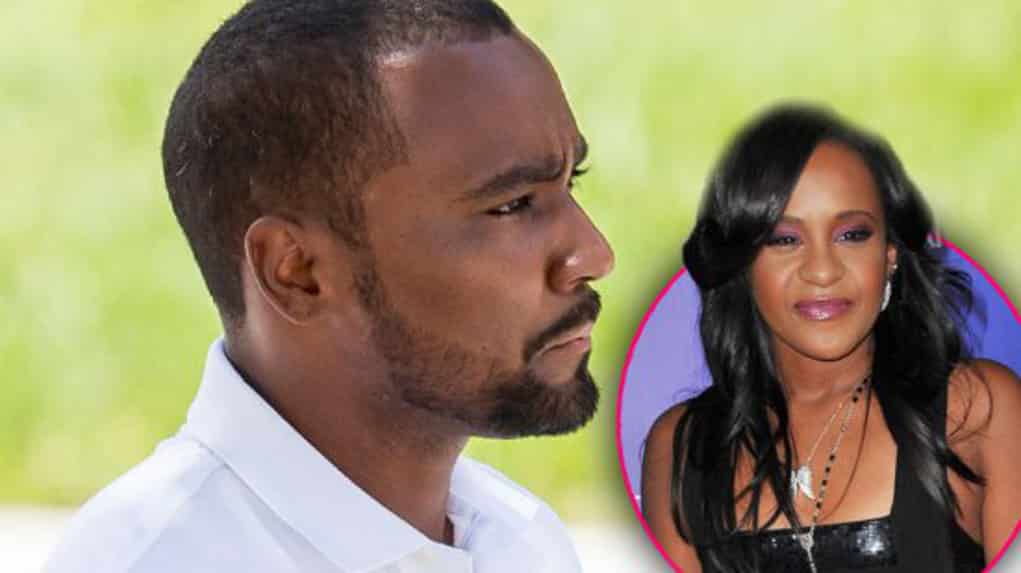 Nick Gordon breaks his silence and tweets about Bobbi Kristina's death.
After collecting $40,000 to cry next to Bobbi Kristina's grave, Nick Gordon has resurfaced on Twitter to let everyone know how sad he is.  Gordon had recently visited Bobbi's grave, even though her family had made it clear they did not want them near her.  Some photogs just "happened" to be there to catch the emotional experience on film.
Needing the money to pay off his legal fees from BK's estate, Nick took money for the photo opportunity.  Now he's back and publicly speaking about how he misses Bobbi – again.

These are his first tweets since early July when he tweeted out, "I'm doing good now I just miss Krissy and Whitney so much" and "I want Krissy I miss her."  You get the impression Gordon wants people to think he is sad about Bobbi's demise so there is no way he had a hand in her coma – or so he'd have you believe.