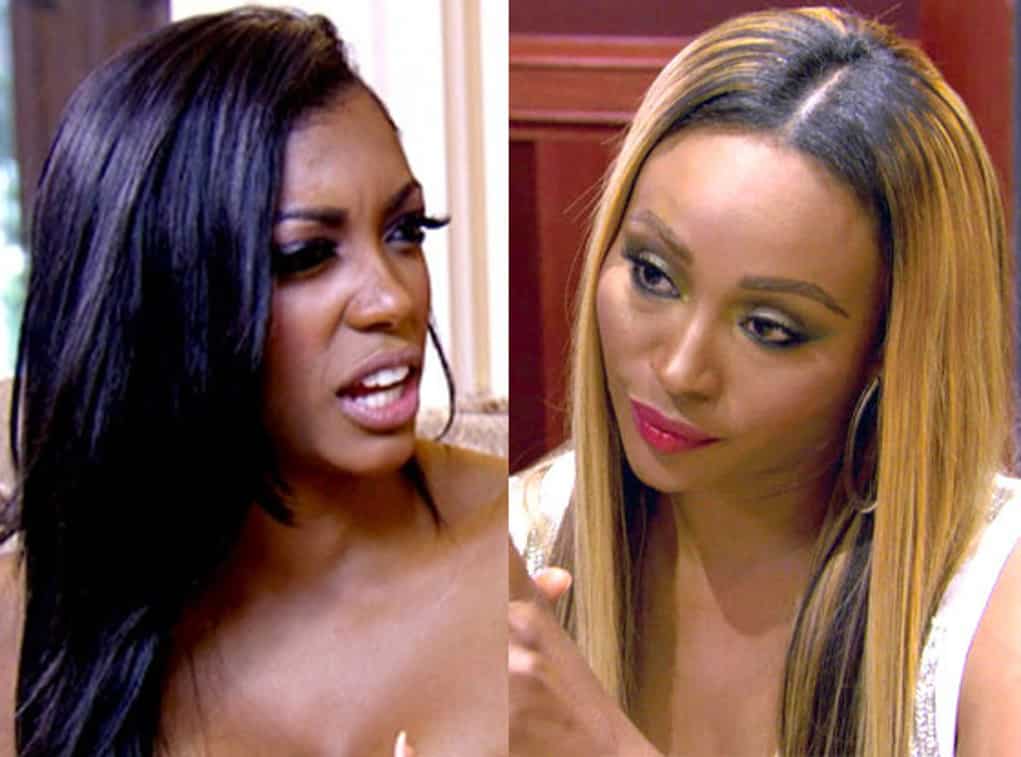 Cynthia Bailey lost her mind during an altercation with Porsha Williams and sent her to the hospital.
The Real Housewives Of Atlanta were on a boat along with their co-stars Kenya Moore and Kim Fields.   They started arguing over something small and things escalated out of control very quickly.  At one point Porsha called Cynthia the "b-word" and Bailey went blackout and threw a devastating kick to Williams' stomach.
Crew stepped in quickly and broke up the fight before the situation worsened even more.   That one swift stomach kick from Cynthia was enough to send her RHOA co-star to the hospital where she was given medication for the pain.
Producers must have spoken to Porsha because she has decided not to press charges because there is too much left to film for this season, according to a source.
"Everyone just wants to put it behind them.  There's a lot of filming left to do and they just want to move forward."