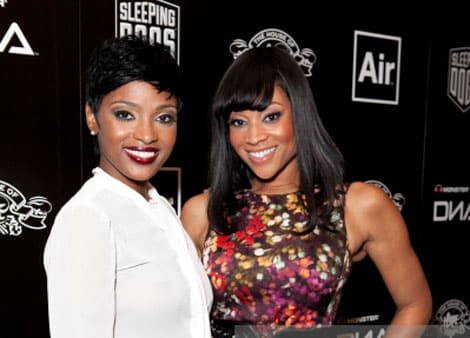 HSK Exclusive – Mimi Faust's first love in Hip Hop seems to be no more! Insiders tell us she cut Stevie J off, after getting word that he was romancing Joseline Hernandez in Puerto Rico.
That's why we're told Mimi's has since obtained full custody of she and Stevie's daughter; traded in the white BMW — Stevie gave her — for a Range Rover; and revamped her entire look, complete with a new boob job.
Now, our source says Stevie J is running around Atlanta with a promise ring from Joseline Hernandez. But, this isn't the first time Stevie's received a ring from a woman. Don't believe me.. Ask Whoopi Goldberg's daughter, Alexandria Martin.
Here's the drop:
"Ariane is back with Mimi — and they're happier than ever. Mimi is running around in Atlanta with a new rack of titties."