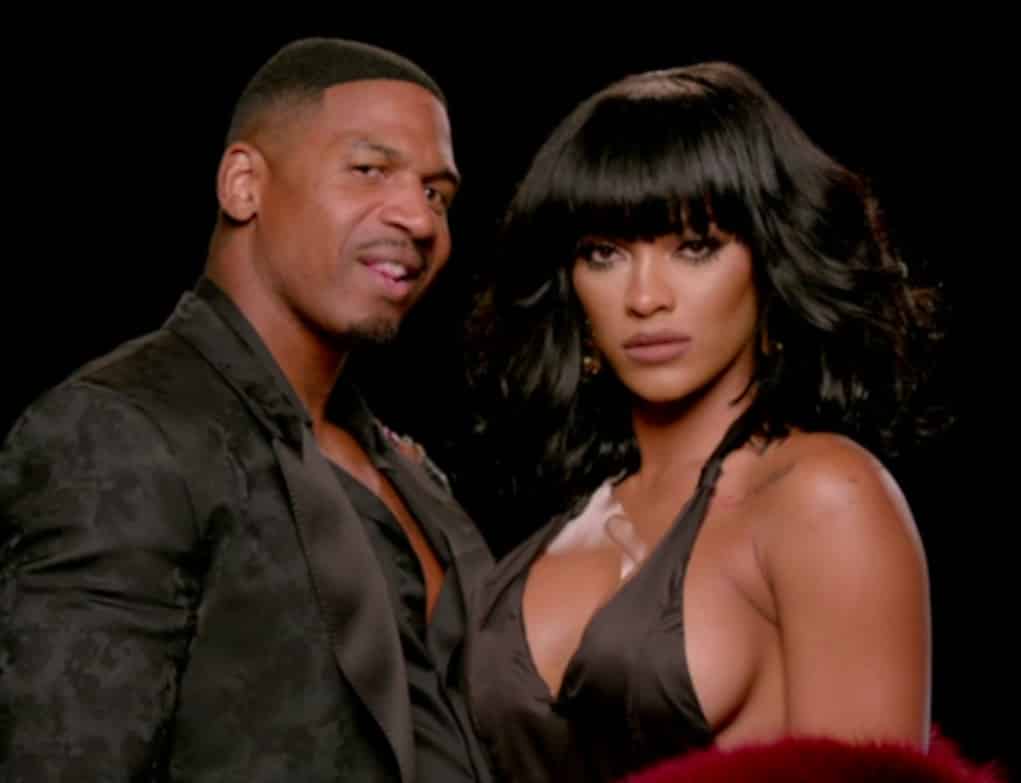 It looks like Stevie J is sick and tired of Joseline Hernandez slandering his name.
The Love & Hip Hop stars have been beefing on social media for months, and Joseline has definitely been the instigator after accusing Stevie of having sex with men and trannies, his love for gay porn, and even calling Stevie and his dad child molesters.
But now, Stevie is fighting back with a restraining order against the Puerto Rican Princess.
According to sources, Stevie pulled the plug on Joseline's smear campaign the second she accused him of molesting the daughter he shares with Mimi Faust.
A judge agreed to grant the restraining order, and now, Joseline must stay at least 200 yards away from Stevie J at all time. She also must use a police escort when she picks up the rest of her things from his home. She is also reportedly pregnant. She claims the baby is Stevie, but he denies knocking her up.
Back to the pole you go, Joseline!