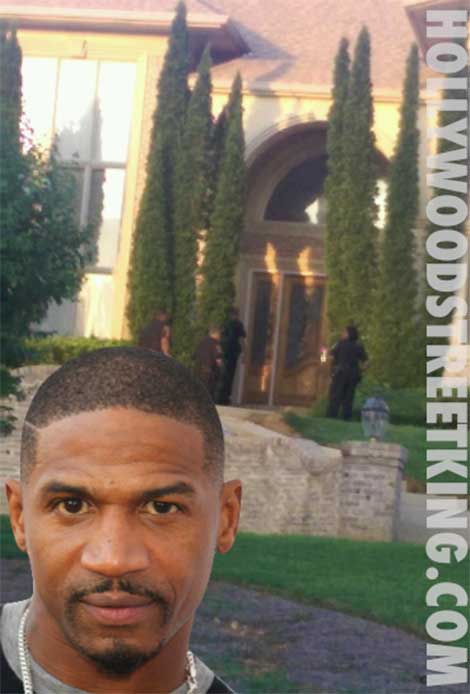 "It's footage… him going down…. and its real!"
Update: The arrest was because Stevie J currently owes over $1 million in back child support.
HSK Exclusive – Stevie J just got a serious dose of reality. Know how? The LHHA star was arrested and hauled to jail, "around six last night". That's when cops showed up at the Lithonia, Georgia crib — featured as the spot that Stevie and Joseline share on 'Love & Hip Hop Atlanta'.

Details surrounding Stevie J's arrest are slim, but we can tell you… De Kalb County cops served Stevie up with an arrest warrant before cuffing him and hauling him to jail.
"There were several cops and feds walking around his home, trying to get in…"
Dig the Drop:
"He was refusing to come out. The police were putting the paper to the window. There was a lot of yelling… the police were yelling and eventually he came out of the door and they took him in.

There were younger people who came out… I don't know if they were friends or relatives… but after the arrest went down they stepped outside."
We'll bring you more details as they become available….
Take a look at this video footage, exclusively obtained by HSK: