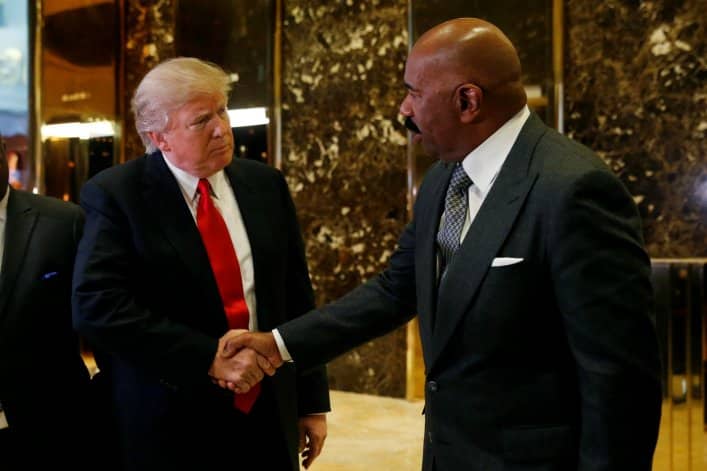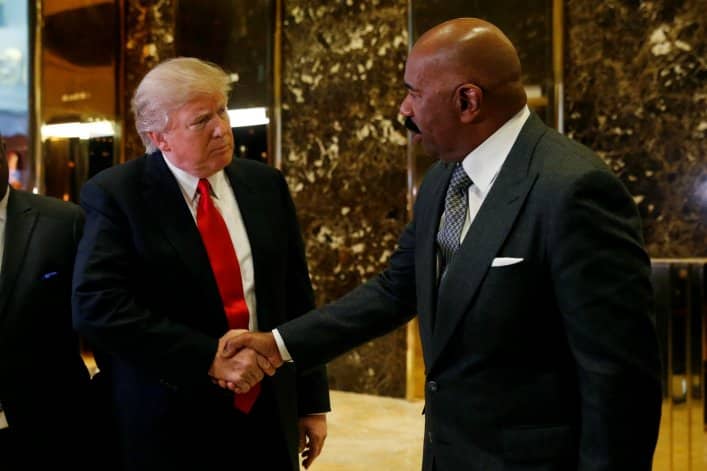 Steve Harvey posted a beautiful picture of his family on Instagram, and one of his followers decided to bring up the meeting the TV personality had with Trump earlier this year.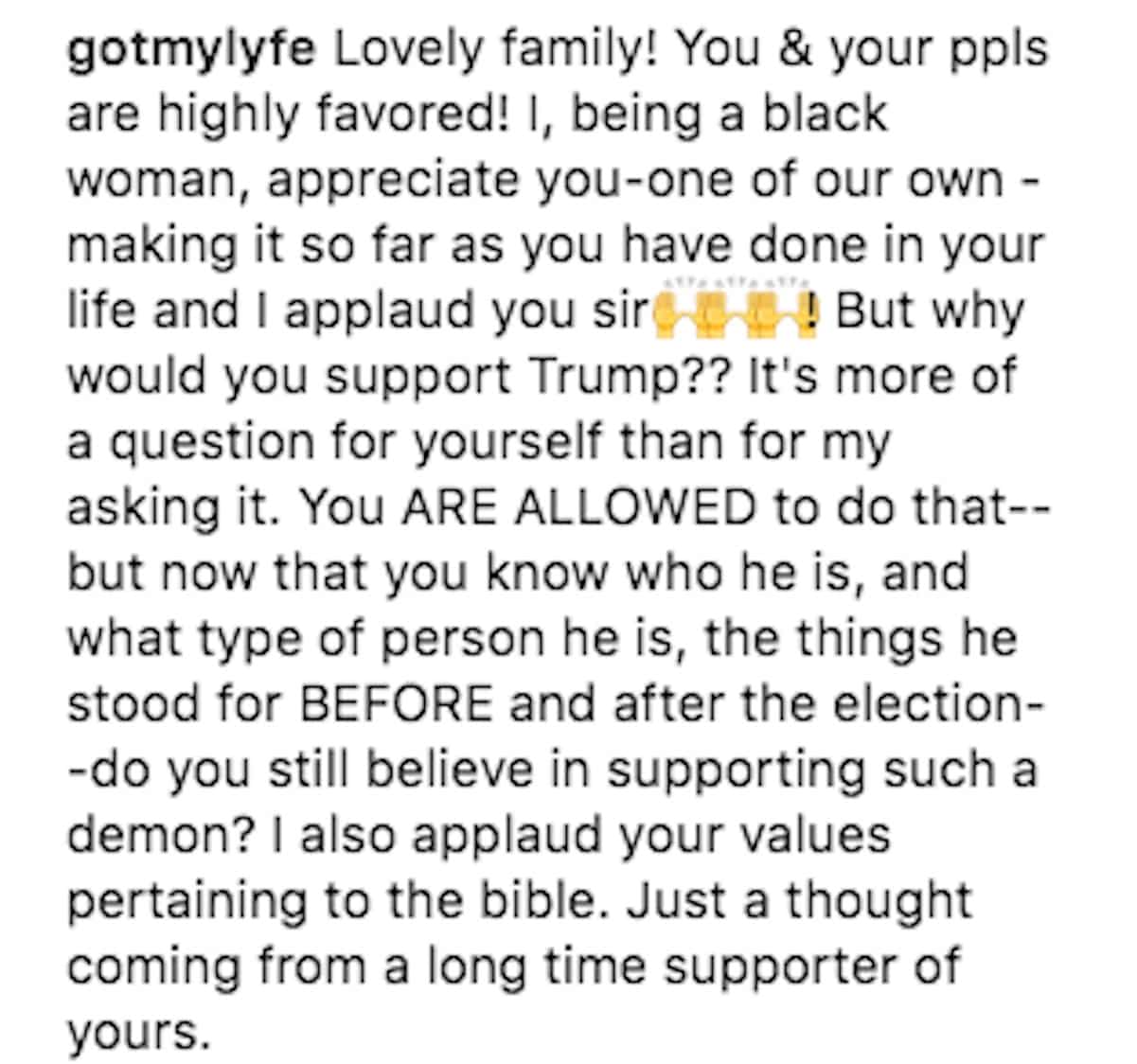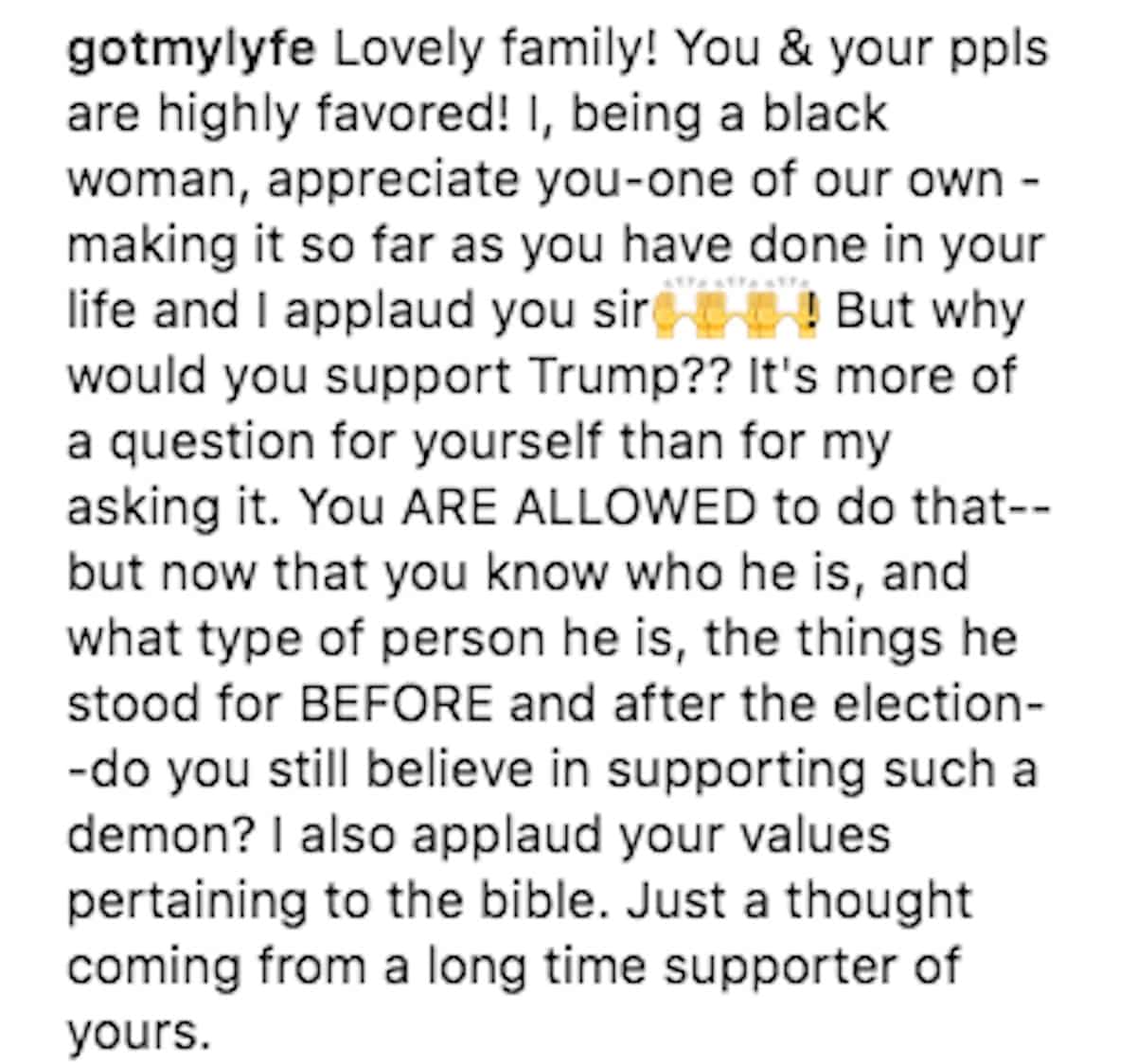 Harvey clapped back and got her all the way together by telling her to stay "woke" because he is!


That's when the follower backtracked.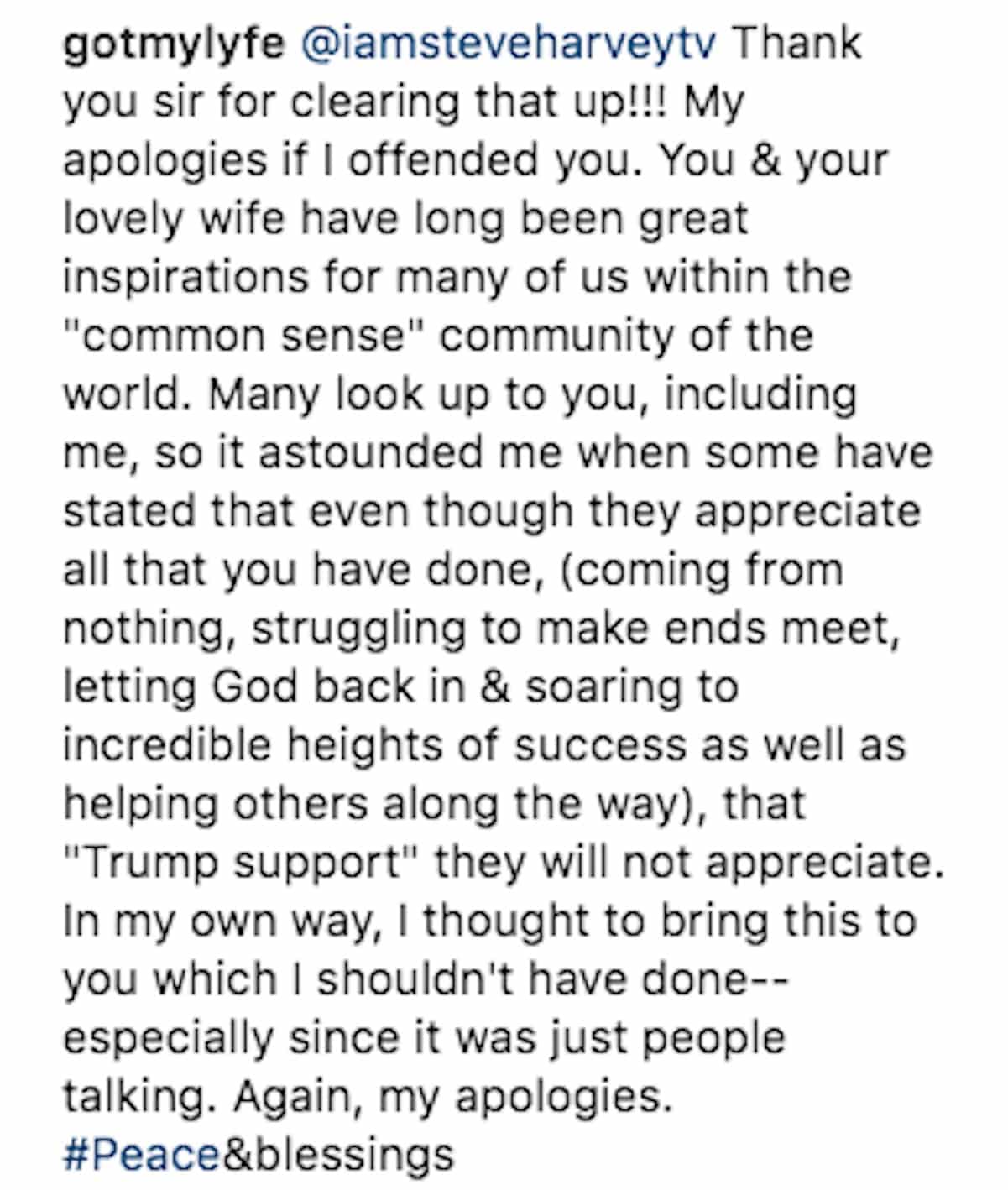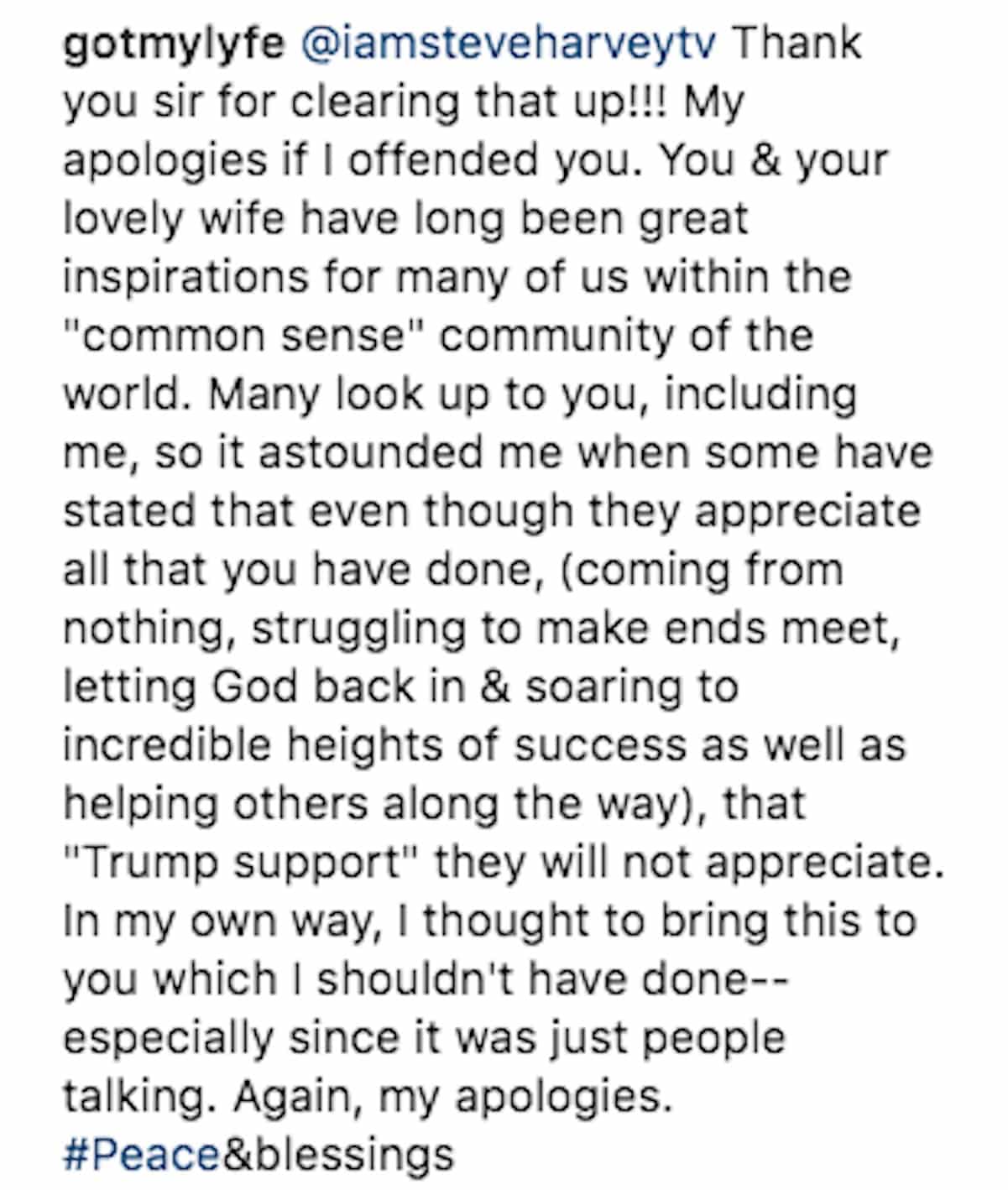 Harvey has already said his wife tried to talk him out of going to the meeting. Looking back on the events, he says he regrets going to Trump Tower in the first place.
A woke "Uncle Tom"…that's something new…