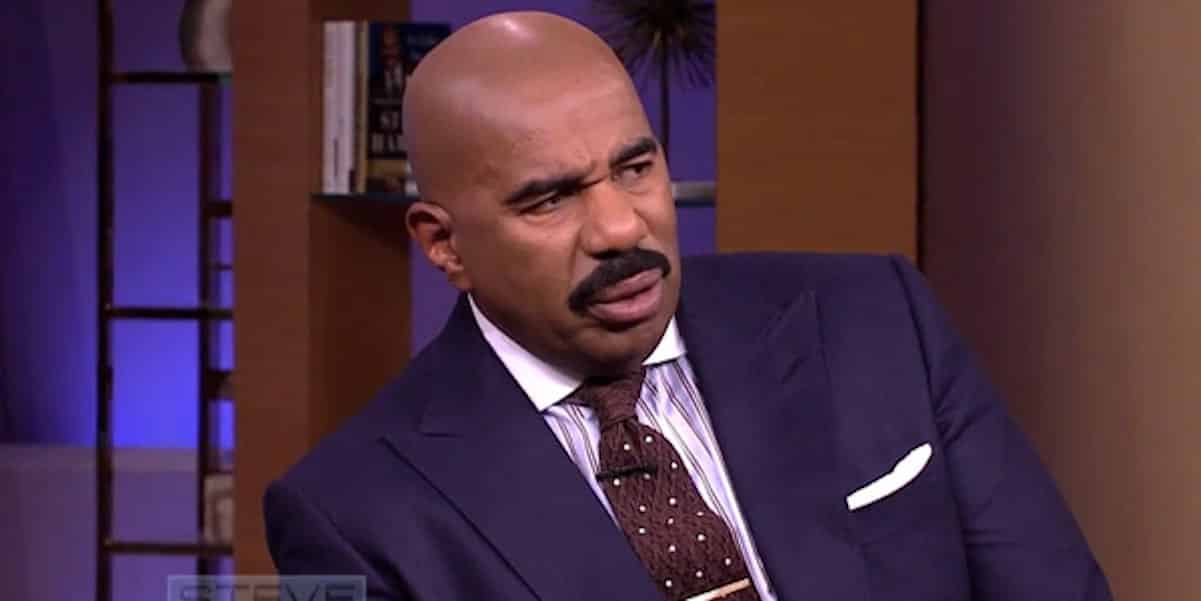 Steve Harvey is finally responding to the email he sent to his staff of his talk show, asking them not to approach him.
In the leaked memo, Steve told everyone to leave him TF alone. Don't open his dressing room door, don't speak to him directly, don't stop him in the hallway, and on and on.
He's finally defended the letter in an interview with Entertainment Tonight:
"Look, man, I'm in my makeup chair, they walk in the room. I'm having lunch, they walk in, they don't knock. I'm in the hallway, I'm getting ambushed by people with friends that come to the show and having me sign this and do this. I just said, 'Wait a minute.' And in hindsight, I probably should've handled it a little bit differently."
He said all he's asking for is respect for his personal space.
"If you come out your house, you don't want anybody on your porch waiting on you. You walk to your car, you don't want people bothering you on your way to your car. Everybody wants the freedom to be able to move around,"
He then compared his dressing room to a prison.
"I just didn't want to be in this prison anymore where I had to be in this little room, scared to go out and take a breath of fresh air without somebody approaching me, so I wrote the letter. I don't apologize about the letter, but it's kind of crazy what people who took this thing and ran, man."