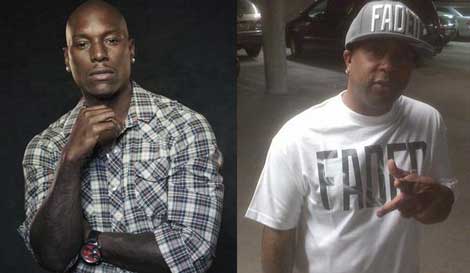 HSK Exclusive – Earlier this week, comedian Spanky Hayes, made wild accusations that Tyrese Gibson gave Hollywood movie director John Singleton oral sex to land the leading role in the movie Baby Boy.
Now the Wild 'N Out cast member is saying Tyrese Gibson is not gay and it was all a bad joke.
Spanky Hayes received a phone call from his Wild 'N Out boss Nick Cannon and he suddenly had a change of heart about how far to take his joke.
Here's the drop:
"Spanky thought about it. He doesn't want any problems with John Singleton. He should also expect a beat down from Tyrese's paid goons too."