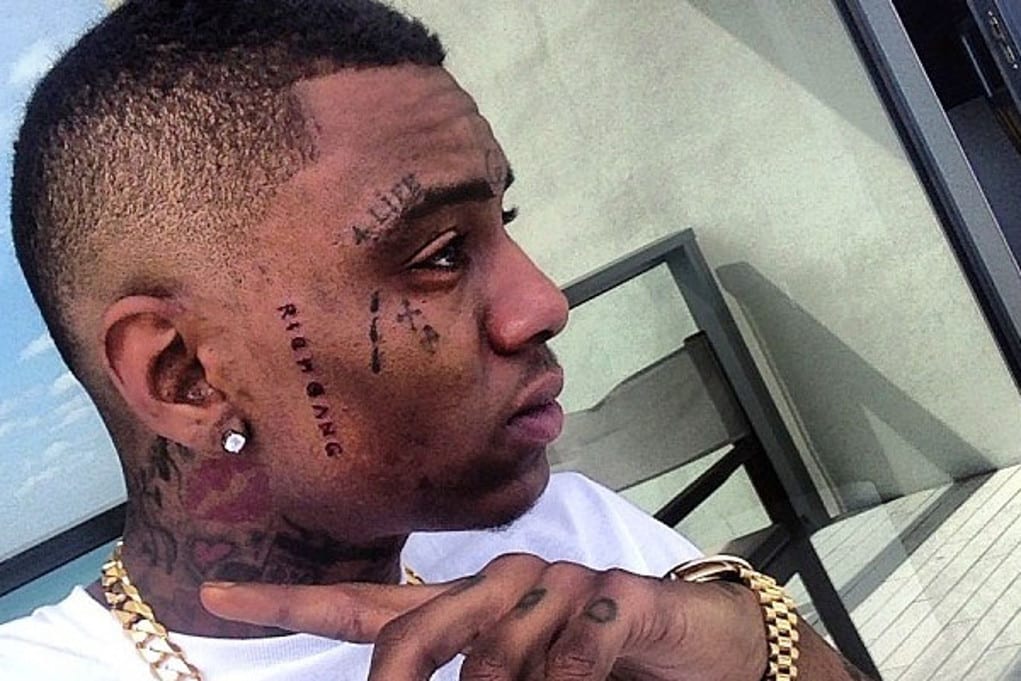 One time rapper, and now notable social media figure and reality TV star, Soulja Boy, threatened to kill himself on Snapchat.
He posted a photo from up high with the caption "I'm going to die soon. I enjoyed my life."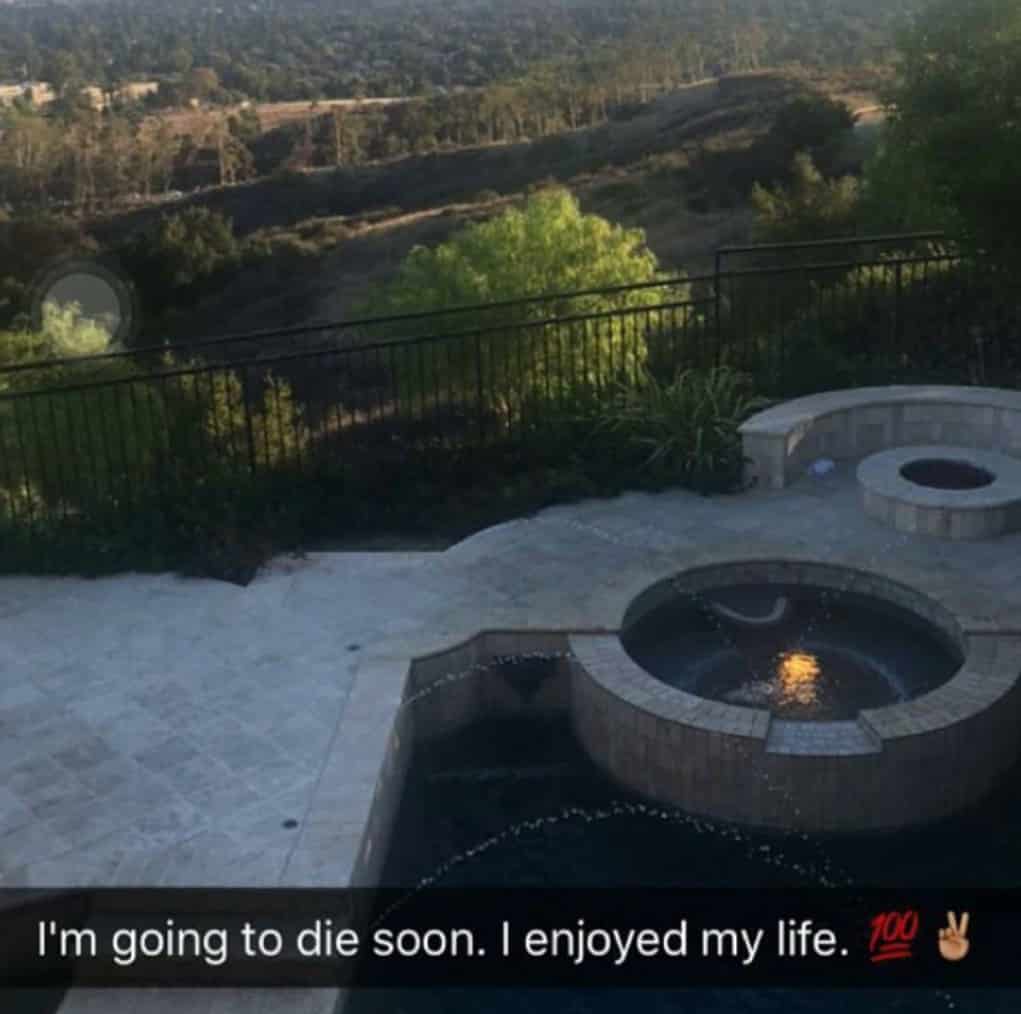 This put all his fans in a frenzy: Was he dying of a terminal disease, or was he going to kill himself?  Ultimately, Soulja was just having a very rough day.  I was just Stressed and going thru Some ting & had A lot on my mind," he revealed in an Instagram post.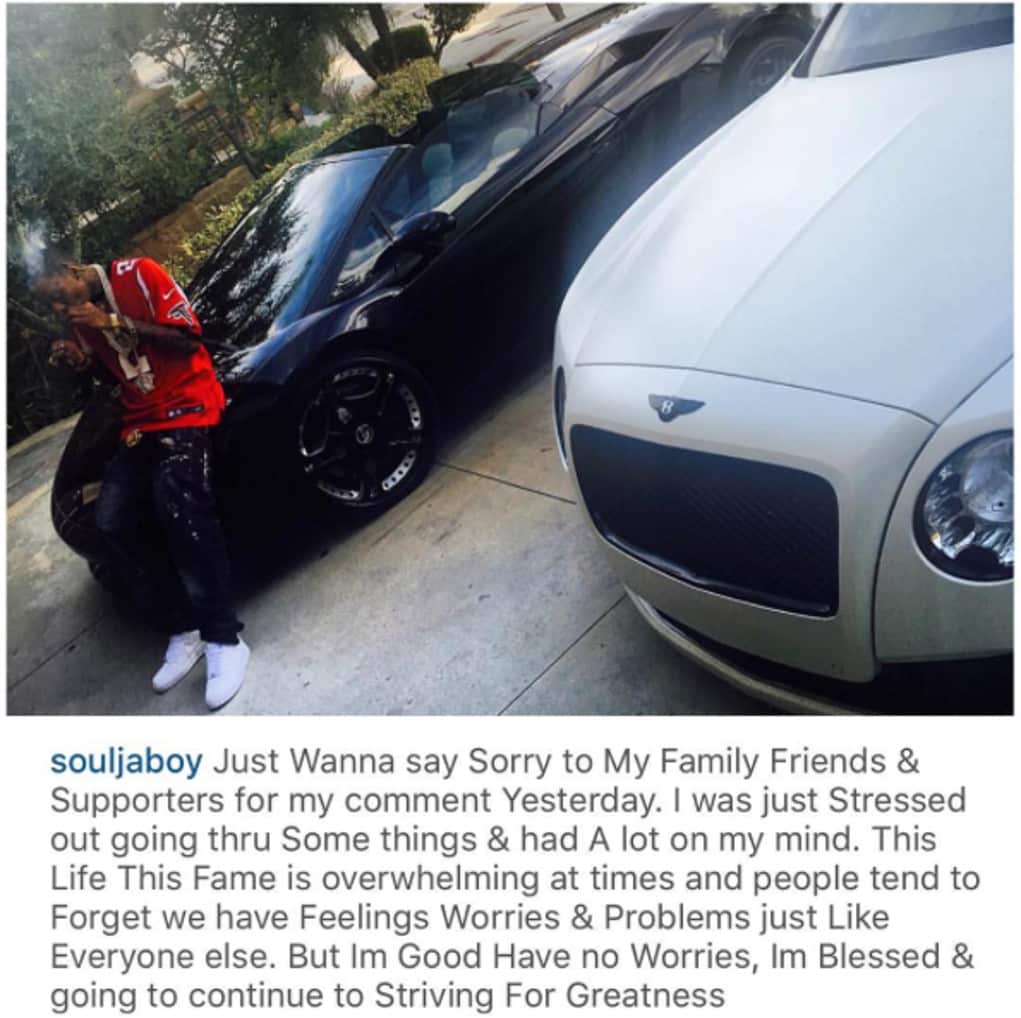 Luckily, he didn't harm himself.  Unfortunately, that means his next mixtape will be dropping soon.