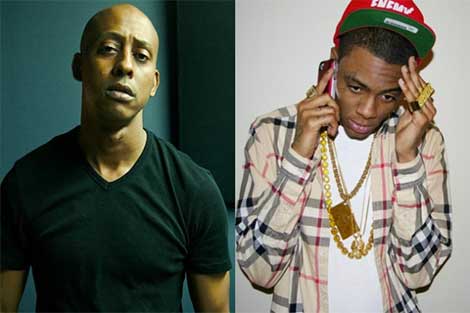 "You better go back on Twitter and say you sorry to the OG, n*gga."
Soulja Boy seems to be sweating over that Twitter bomb he set off on Gillie Da Kid, who responded by giving Soulja Boy a rude awakening.
Now… he may have just made things worse for himself. Know why? Rather than issuing the apology that was demanded of him — the Gilladelphia one just revealed: "He called up n*ggaz behind closed doors and try and get n*ggaz to squash it." Just ask Jadakiss.
"Man came on Twitter and said he'd slap me. So I found that amusing … considering that if you slap me, what hospital's going to to your fukkin' hands back on."
Here's what Gillie Da Kid put all out there:
"I had to read that like 10 times… like are you serious? Soulja Boy's going to slap me? He better be hacked before I catch his ass and hack him. You don't want me to slap blood in your mouth, n*gga… I don't do publicity stunts."
Peep what Gillie posted to IG: