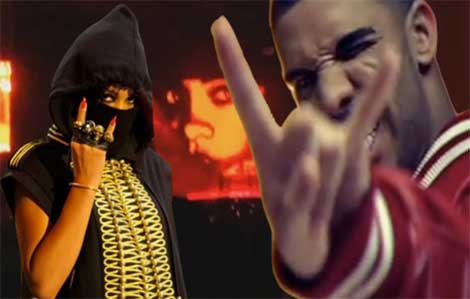 "Drake flashed that devil-referring picture because he was bitter."
Apparently… if Aubrey the Actor doesn't get his way, he's the first to blow the whistle. I'm talking about the OVO one's live in Toronto rant on RiRI, when he dubbed her a devil. Reports reveal… before the 6-6-6 spectacle, Ms. Monster turned Drake down after he pushed up on her.
"My album title is VIEWS FROM THE 6. The 6 is Toronto. Rih is a great girl who I know is about to kill this tour with Eminem. It's all love!!," -Drake tweeted August 6.
What's out there:
"Drake was totally lashing out at Rihanna, he wanted to get back together with a little while back and she shot him down so now he's being all bitter about it."