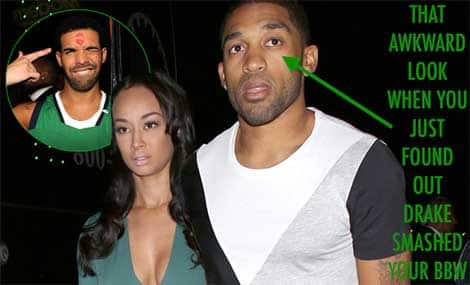 HSK Exclusive – Draya would have you believe that she called it quits with Orlando Scandrick — but from what we've learned, Drake lies in the details of the pair's break-up! Don't believe me… Just ask Mercedeh.
"Draya is trying to cover her tracks by putting out the word that Orlando Scandrick cheated on her, but it was the other way around."
According to our insider…. Orlando told Draya to kick rocks after he found out Draya busted it wide open for Aubrey the Actor! We're told the smash session went down after the ESPYS — an event which Orlando attended with Draya on his arm (pictured above).
Dig the drop:
"After Drake got Draya on that skit on the ESPYS, they hooked up that very same night to smash."
Here's what Draya recently put out there…
"I'd rather focus on my family and career than a relationship at the time. I did my best to make things work. I'm not the one who failed. I have no regrets."