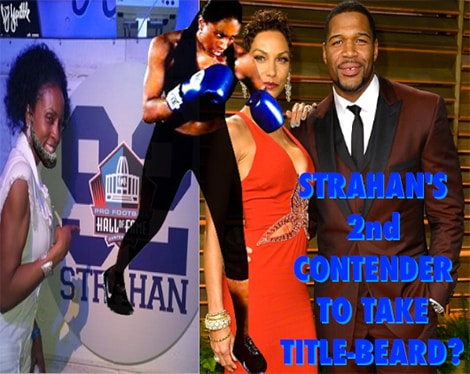 HSK Exclusive – We've learned new details surrounding the female fitness trainer, suspected to be Michael Strahan's back-up beard.
Just one week after Nicole Murphy let her split from Strahan be known, the recently inducted NFL Hall of Famer is reported to be "romancing" Latreal 'La' Mitchell.
Now, a tipster exclusively tells HSK, "Michael kept La close… just in the case of."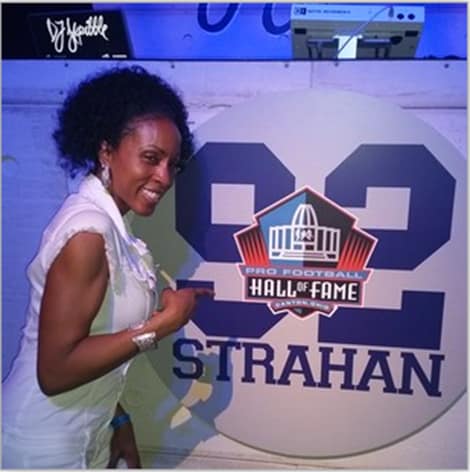 You'll recall… Strahan's HOA ceremony was an event his 'Hollywood Ex' skipped. But guess what? We've learned… not only did La stand in as Nicole's apparent replacement — Strahan is reported to be "pushing La to celebrity clients" AND has signed on as leading endorser of her "Meta Effect" nutritional supplement brand!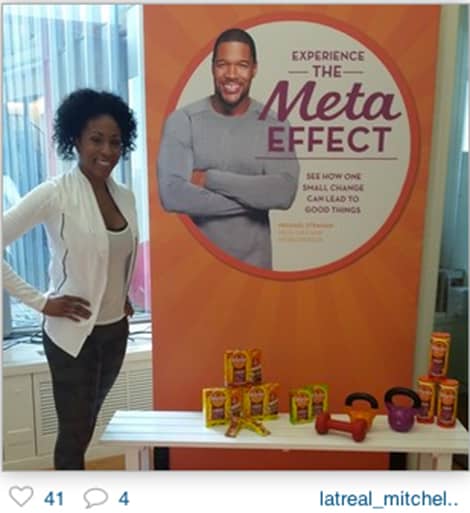 Did the Drop:
"He knew Nicole was about to make her move long before it happened, and found La over at the Equinox in Beverly Hills. That was just around the time he started bringing her onto the show. Shortly after that, she quit her 9-5 and launched her fitness brand. She's signed on… Just ask Jason VanHeulen."