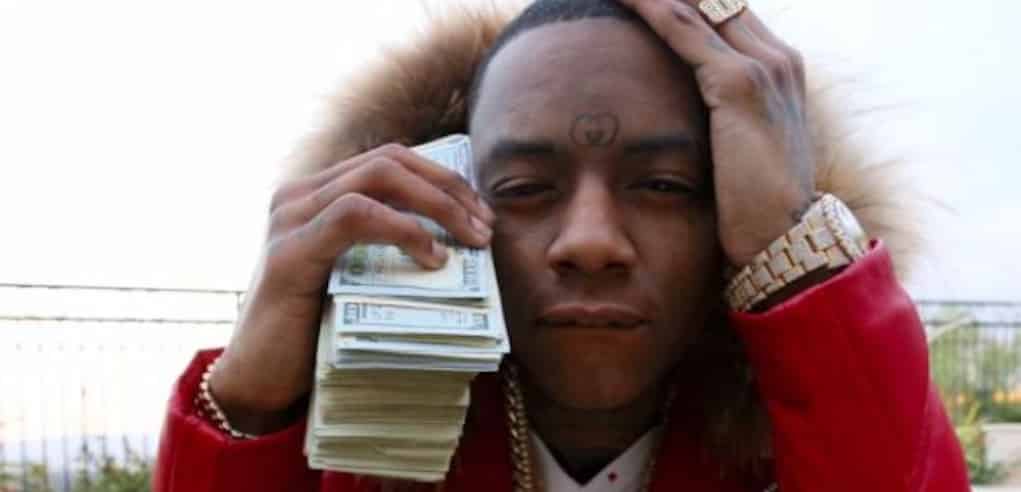 Times must be rough for Soulja Boy after getting fired from Love & Hip Hop Hollywood.
The rapper took to his social media to announce he would follow anyone who donates money to him. First he asked for $100 and then got desperate and asked for any amount of money.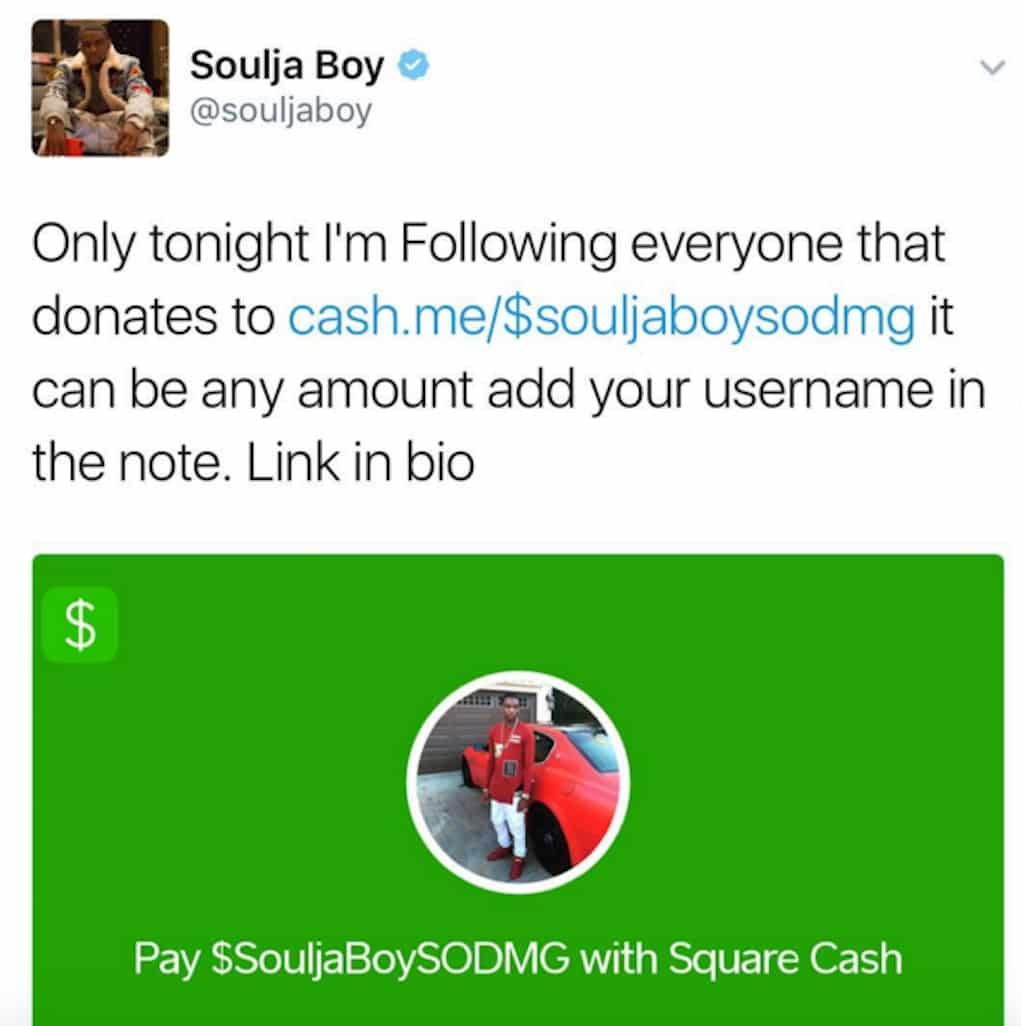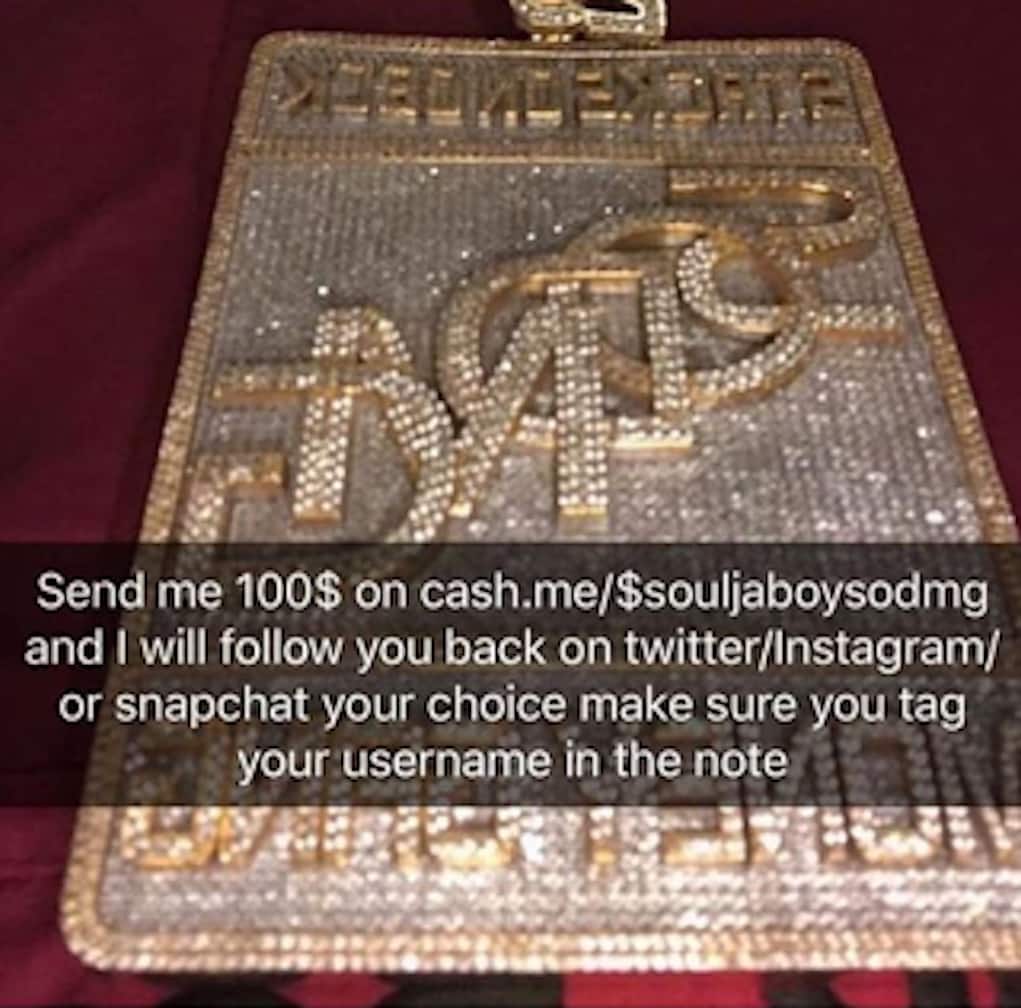 After catching heat, the rapper deleted the posts.
You think any dummies actually donated?