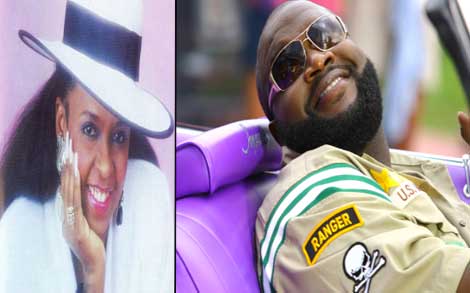 The 'Sanctified' price seems right for singer Betty Wright! Know why? Not only is the "Clean Up Woman" turning the other cheek away from William 'Rick Ross' Roberts' disrespecting Trayvon Martin and Jordan Davis (not to mention glorifying date rape) — Betty Wright says the former correctional officer is "a genius"… AND a "well mannered" one, at that!!!
Here's what Betty Wright told TheGrio:
"Well, first of all, he is a genius….He's got an incredible tonality to his voice. He has an incredible memory. He listened to the song that we did on my album called "Bodyguard," just listened one time and said, "I'm ready. Come on big homie, let's go." And he just went in! He went in and he remembered everything…. He got a little frightened though because I told him I wanted him to sing on my record. He was like, "Ah, no ma, I don't sing!" (Laughs) But he's definitely a big personality. He's very well mannered."
Did Betty Wright also praise Yeezus for "talking to God.. in [his] own way? Of course! Just ask Puffy.