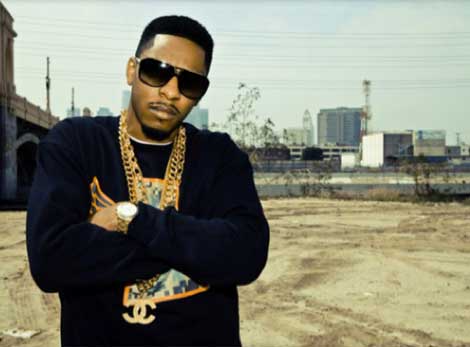 "I had something to do with it. I have the full conversation, that's only bits and fragments. Man, listen: it was some more devastating things said." ~King Los
King Los has admitted to "having a connection to Puffy's 'Nobody' secret rant." Don't believe me.. Just ask Sway. The now-departed Bad Boy rapper is indy, taking it back to using social media to push his soon-be-released mixtape, "Zero Gravity II".
This isn't the first time King Los left Bad Boy Records. Back in 2008.. Los parted ways with Bad Boy in 2008 "after a legal situation with Los' then indy label," before resigning to Bad Boy in 2012. That didn't last long!
MTV News reports:
"So when former Bad Boy artist King Los stopped by the "RFL" couch on Wednesday (March 19), we asked him whether he was on the receiving end of Diddy's tongue-lashing.

"I love the mystique of this. I'ma let this play out a little bit, but boy, your intuitive skills, man," Los told Sway insinuating that he may have been the one Diddy was talking to.

On the track, the music mogul warns of unsavory individuals ready to bring members of his team down. "These n—as is roaches. These n—as is mere mother—in' mortals," Puffs barks on the track. "You wanna walk around with them or you wanna walk with God, n—a?"

"I had something to do with it," Los admitted, being very vague about the whole thing.

Earlier on Wednesday, Los announced on Shade 45's "Sway in the Morning" radio show that he has parted ways with Diddy and Bad Boy."