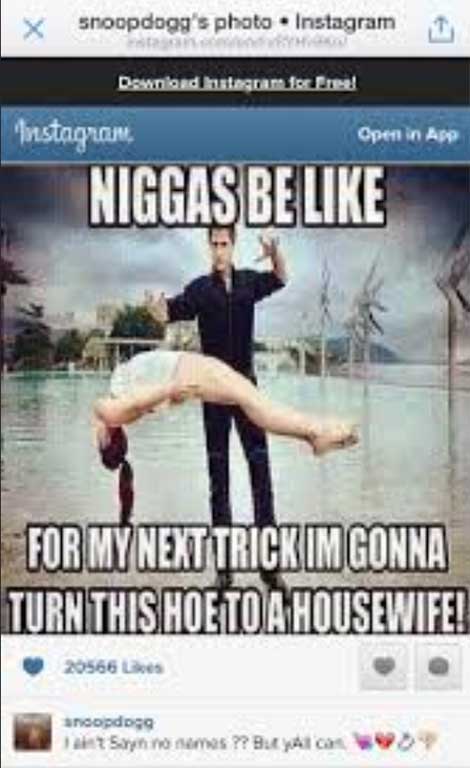 It doesn't look Kanye West is gonna KKKatch some slack over his KKK Konnections anytime soon! Just ask Snoop, who let it rip on Yeezus with an IG post, taking it back to one of the top P.I. codes.
Ya'll know what I'm talking about: "You can't turn a hoe into a housewife!" But that's exactly what Kanye did when he wifed up Kimmy Wack-Azz Kakes! Don't believe me.. Ask Kris Humpries!
Of course, walk it back Snoop, has since deleted the post.